Fighter Physics
New: Epic endless desert fighting. Level up your fighter and see how far you can get!

Make sure you watch the "Annoying Orange" play Fighter Physics on Youtube!

From a review by CellphoneGaming:
"It's like divekick and soccer physics had a baby. "

That pretty much sums it up. We had a lot of fun making this, hope you have fun playing!

Recent changes:
2.3.5 Upgrade
Single- and two-player mode now allows for rapid button tapping again and is much more dynamic. We like it better that way. And we heard loud and clear you do, too! Thanks!

Fixes the black screen at start bug that happened on some devices
Shows the permanent boost percentages in the shop screen

Thx for giving awesome ratings & feedback!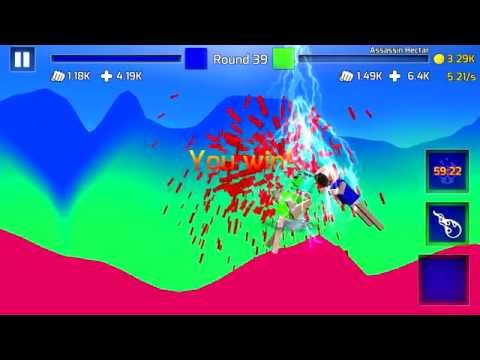 Write the first review for this app!