Numbers Search Puzzle Game
You don't need calculus, algebra or trigonometry skills for this super puzzle mobile game. you will only use "Addition" math operation, it is simple yet not so easy and very challenging android app. This is the number or math version, counterpart of the popular puzzle called - Word Search.

Fun, crazy, addictive and exciting way to exercise and train your brain, improve your mathematical or math ability and boost your memory skill.

One of the best feature of this unique numbers puzzle game is that, it has great algorithm that produces auto-generated trillions of possible combinations.

It has timer at the bottom of the screen to see how fast you are, how good your strategy in solving the board puzzle. This also determines your ranking, how great your mind is against the other app users and players.

Leaderboard and achievements features top players with the most solved, and the fast solvers. You may see it on your Stats page.

For more information about this best number puzzle game for android, you may visit us on the following link below:

web: http://www.jomaplaon.com


twitter: https://twitter.com/jomaplaon


facebook: https://www.facebook.com/jomaplaon.mobile

Recent changes:
V-1.1
-Fixed some minor bugs that causes the app to crash on other devices..

V-1.2
-Added rate button, texts adjustment at stats page, fixed some bugs.

V-1.3
- Brighten up the graphics and made the loading time faster by 2sec.
- Reduced the file size from 16mb to 11mb.

V-1.4
- Fixed minor audio bug and unreadable texts on rules/instruction page.
- Put Banner Add on top(for little monitization), that will definitely not affect or intervene your gameplay.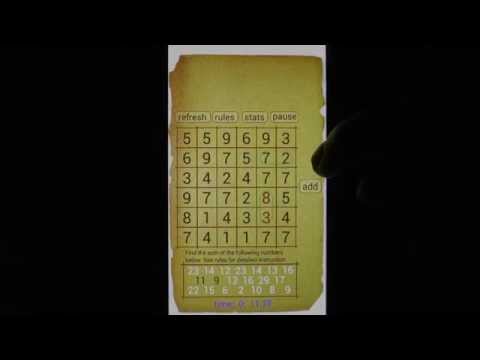 Write the first review for this app!