Finger Darbuka Free
This is the best Darbuka app on Google Play activated by touch. Turn your device into a high quality Darbuka. Connect your device to external speakers to enhance the experience.

This is the free version of the app. If you like get more like:
1. More Darbuka sounds & loops
2. More effects
3. Control sound speed & volume
4. No ads & Future updates
Please buy the pro version for only 0.99$. Thanks.


Features:
- 8 High quality basic Darbuka sounds
- 2 High quality loop beats to play continuously
- 1 Darbuka effects
- 1 Swipe gestures with sounds
- Multitouch
- Hit animation
- Easy to use
- App2SD

If you have suggestions / bugs please contact me before posting bad rank and I will try to fix it.

This music instrument also known as Doumbek or Tabls

Recent changes:
Version - 1.0.3
===============
1. Faster & better multitouch
2. Fixed loop problem on some devices
3. Fixed menu button for nexus/tablet devices
4. Minor bug fixed

Version - 1.0.2
===============
1. Added new sound kit - Dum, Tek , Ka, Ka Mid
2. Added Options screen to select beats & loops
3. Added 2 beat loops
4. Change some effect
5. Faster response on some devices

Version - 1.0.1
===============
1. Added multi-touch support (2 fingers).
2. Adjust some sounds and volumes.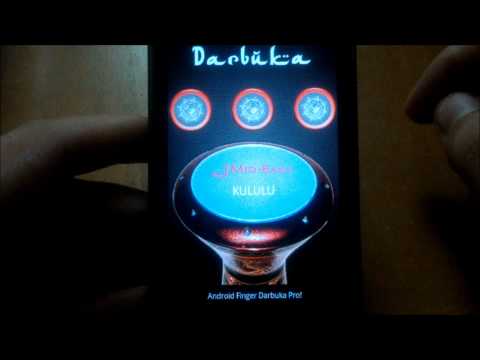 Write the first review for this app!