Finnmark Map-Alta, Vadsø...
TS Go! Finnmark (Alta) is a FULL and OFFLINE Tourist map of Finnmark, Norway. Some cities included in this version: Alta, Hammerfest, Vadsø, Kirkenes, Honningsvåg, Bjørnevatn, Båtsfjord... And many more!

Everything you need in a trip in your phone. Beaches, theme parks, stunning landscapes, museums, hotels, restaurants... And if you have an emergency on your trip: nearby hospitals and other essential points of interest.

TRY TS Go! FOR FREE!
The free full version "TS Go! Catalonia" is available for you to try this app before buying it. DOWNLOAD TS Go! Catalonia FREE.

In your phone you will see a map showing your current position, and all the interesting places around you. You won't need anything more! And remember, everything in this app is OFFLINE, so you don't need to care about the annoying roaming cost.

Characteristics of the TS Go! maps:

• GPS positioning. It shows your position, and the real distance to the point you want to visit.
• Connectivity with Google Maps and Navigation.
• Map of cities and entire regions completely OFFLINE.
• Hundreds of points of interest in each city:
- Museums
- Hotels, Bed and Breakfast, camping and caravans
- Parks and monuments.
- Natural Viewpoints and amazing landscapes
- Theme parks and zoos
- Restaurants of all kinds
- Pubs
- Beaches
- Coffeehouses
- Stores of all kinds
- Supermarkets
- Nearby hospitals
- Banks and ATMs
• Information on public transport of the most important cities.
• Share points of interest via Facebook and / or email.

Some cities included in this version:
Lakselv Vardø Karasjok Rypefjord Kautokeino Havøysund Berlevåg Kjøllefjord Mehamn Øksfjord Nordvågen Hasvik Rafsbotn Kiberg Sørvær Riverbukta Riverbukt Repvåg Riverbugt Rodmin Repparfjord Rekvik Rödmyr Rognskog Rolfsöhavn Rolvesøyhamn Raudmyr Rasjok River Rivarbukt Repvaag Reppvaag Revholmen Revsbotn Reppen Revsneshamn Risehamna Reppefjordbotn Risfjord Repparfjorddalen Rissebavte Ristfjord Risvaag Repparfjorddal Risvåg Repparfjordbotn Rolvsøyhamn Russehamn Sandnes i Sør-Varanger Sandvik Sandvika Sandviken Sardnes Sauhamn Seida Seljeli Setjeti Siebe Simavik Simavika Sirddagoppe Sirma Sisä Kiiperi Sivertbugt Sivertbukta Sandnes Myrtland Sandbugten Russehavn Russeluft Russelv Russenes Russesand Russesanden Saer'vegied'di Særvvegiedde Sagen Saltjern Lille Saltjernet Salttijärvi Salttjern Salttjernet Salttjörn Sand Sandbugta Sandland Meskelva Nordre Honningsvaag Nordmannset Nordmandset Nord Tverfjorden Noeverfjord Nihamman Neverfjord Nesseby Nordre Honningsvåg Nordvaagen Nybygget Nuvsvåg Nuortit Sieida Normanseng Normannsenga Normannseng Normandseng Nordvågen i Finnmark Neseby Neiden Mieronnjavve Mieronnjave Mieronjavve Mieronjavre Mielsvik Midtre Baklia Midfjord Mestersand Mieronnjavvi Misjona Naeverfjord Naesseby Myrland Muotki Mostersanden Mortensnes Moen Mobakken Nyelv Nyelva Nyelven Porsangvik Polmak Plankenesbukt Plankenesbugten Paddeby Øvrejord Övre Alten Øvre Alta Pulmak Pulmanki Rakeskjoer Rakeskjer Rakeskjær Rævholmen Ræppen Rækvik Ræifvakke Puolmak Östre Risfjord Østerelv Olderbugten Olderbugt Øksfjordbotn Oddajokka Nyvoll Nyhavn Nyhavatn Nyhamn Olderbukta Olderfjord Opnan Omgang Omagan Olderviken Oldervika Oldervik Olderneset Oldernes Rappenjoaske Skakkebakken Ullsvåg Turelva Turelv Tuneset Tunes Tufjord Tuejord Trollfjorden Trollfjordbotn Turelven Tverfjord Ulko Kiiperi Ulfsvaag Ucceb Saltejawrak Ucceb Kiberg Tyfjord Tverrfjorddalen Tverrfjord Tverfjorddalen Trollfjord Trolfjord Troldfjorden Telineset Tårnet Tarevika Tarevik Tappeluft Talvik Taarnet Syltefjordvæer Teltnes Teltneset Troldfjord Torhop Tommerviken Tømmervi...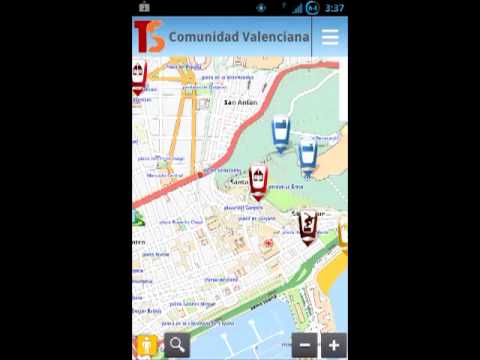 Write the first review for this app!
No comments in the Android market yet