FK Velež Mostar
Pozivam sve navijace Velež-a koji su dobri sa photoshopom da naprave grafiku za ovu aplikaciju a ja cu je ugraditi i dati vam kredit u info ...



"Velež" redirects here. For the mountain, see Velež Mountain.
Velež Mostar Club crest
Full name Fudbalski Klub Velež Mostar
Nickname(s) Rođeni
Founded 22 June 1922 (91 years ago)
Ground Vrapčići Stadium
(capacity: 7,000)
Chairman Bosnia and Herzegovina Šefkija Vila
Manager Bosnia and Herzegovina Ibrahim Rahimić
League BH Premier League
2011–12 Premijer Liga BiH, 11th
Home colours

Away colours

Fudbalski Klub Velež Mostar (English: Football Club Velež Mostar), is a professional football club based in Mostar, Bosnia and Herzegovina. It was founded on 22 June 1922. The club currently plays at Vrapčići (7,000), but its historic stadium is the Bijeli Brijeg (25,000). Due to the divisions between the Bosniak and Croat Mostar territories, FK Velež Mostar lost its previous home ground of Bijeli Brijeg Stadium. That stadium was largely used by FK Velež Mostar during the glory days for the club, when they triumphed in an 1981 and 1986 Yugoslav cups. The club also reached Quarter Final stage of 1974–75 UEFA Cup.

The club is named after a nearby mountain Velež, which again is named after one of the old Slavic gods, Veles.

FK Velež is a successful football team in Bosnia and Herzegovina. During the time of former Yugoslavia, Velež was always in the Yugoslav First League and the team often ended the season in the top ten. Velež was the most popular and most successful team from Herzegovina to play in the top Yugoslav League. The team was very popular in Herzegovina, but also had fans all over Yugoslavia, and had a mixture of fans from all three main ethnic groups.

Today, Velež is in the Football Association of Bosnia and Herzegovina and is active in the Premier League of Bosnia and Herzegovina and regardless of the difficult and divisive political situation, still has a mixture of fans from all three main ethnic groups. The team was relegated to the First League of the Federation from the Premier League for the 2004/2005 season. However, after two seasons in the second best league, Velež was promoted to the top league in the country in 2006.

In the summer of 2005, the club's assembly returned the red star to their logo. A red star has been the symbol of the club since 1922.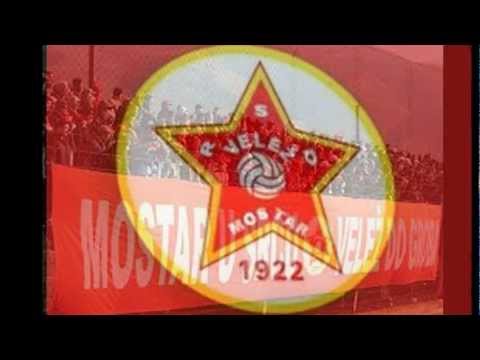 Write the first review for this app!