Did you develop this app? Access more services »
Flags of the World
# I'm waiting for your comments!

Flags of the World.

You can see the flags of 194 countries by this app.


Memorizing flags is good for the education of children. Because it help to develop the color sense and memory.
They also can learn world geography from world map + flag.

I highly recommend this app to children & mothers.


=== FEATURES ===

- World map
- Cover flow
- Wikipedia
- Full screen
- Quiz


=== VIDEO ===
http://www.youtube.com/watch?v=f6PLSdFy5yQ

Recent changes:
1.4.8
* version checker bug is fixed.

1.4.7
* Capitalof Ireland : Dublin

1.4.5
* ANR bug is fixed.

1.4.4
* highscore navigation button bug is fixed.

1.4.3
* country list bug fixed.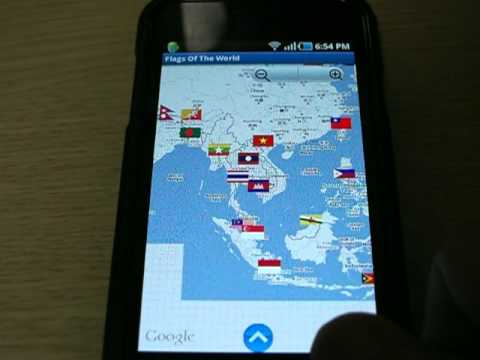 Write the first review for this app!