FLOPTV
FlopTV's new app is no joke!

With just one click you can have all of FlopTV's shows on your iPhone, whenever, wherever.

Hey! Feel free to

- Sing Along with Mariottide
- Buy Something at Piccol
- Work Out with Davide
- Get Advice from FLOPtv's own "Posta del cuore", Remo Remotti
- Consult Schizzo, the friendly voice
- Be up-to-date with FLOP News

Get your daily dose of hilarity, FLOPtv-style, with access to more than 60 webseries by comic geniuses like Marcello Macchia AKA Maccio Capatonda and Stefano Belisari AKA Elio, with Valerio Mastrandrea, Marco Giallini, Luca Angeletti, Gip Cutrino from Le Iene and lots more. There's always a new video to see, share, and comment upon.

All of them at your fingertips – imagine that! - thanks to FLOPtv.

Thanks, FLOPtv!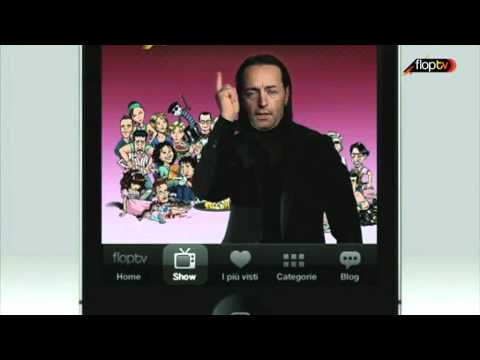 Write the first review for this app!