Fluffy Chu Live Wallpaper
Fluffy Chu live wallaper! Chu is a little cute troll who lives in places where no one can see it, like under your bed ;) But not to wory, Chu is actually a good troll which brings luck whenever you really need it! There are lots of fun interactions with Chu, try it for yourself... and let the journey begins as a lot more is coming for Chu!

Fall ( Autumn ) and Halloween theme is now available! Christmas and Happy New Year is coming soon!

**Make sure to install the latest version for both, live wallpaper and Chu Jump game to be able to unlock all the new goodies!


**FEATURES**

-Enjoy life-like emotions!
-Pet and tap him for various reactions!
-Customize backgrounds
-Various items for customization
-Day & Night sleep time!
-Fast and smooth run ( based on OpenGL ).
-Tablet support.
-Sound FX!


*Also feel free to contact us for questions and suggestions!

Recent changes:
Version 1.1.5 BIG FIX
-------------------------------
*Fixed bug - all items got locked after unlocking all items ( make sure to run the Chu Jump game directly from the Fluffy Chu live wallpaper after update ).

*Added new Theme 'Christmas'
*Added new item Christmas Presents
*Added one new Idle Talks (active if Christmas is set on)
*Option to set 'Christmas' theme
*New info!

Stay tuned for more!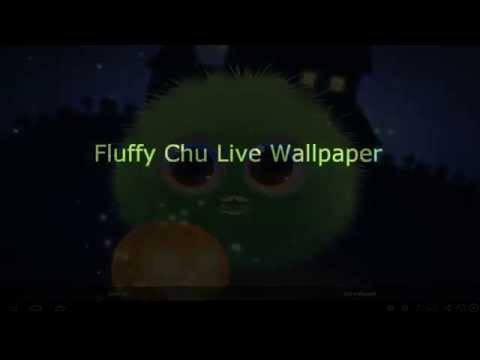 Write the first review for this app!