Football World Cup Quiz
Football World Cup Quiz is a simple, easy to use, quiz game on football World Cup, with questions on winning teams, hosting nations and best scorers of each edition from 1930 to 2014.
The application has a mix of spinner menus, immediate answers and hints, which you can activate to taste, and it's aimed at fast and easy learning. There are no scores in this quiz game, the users can set their own goals.
While waiting for Brazil 2014 football World Cup you have the opportunity to learn fast and easily all the facts about the previous World Cup editions.
The next time someone asks you which team won the 19XX football World Cup you will answer with no hesitation!

Unlike other football or soccer quiz games on World Cup, this app is meant for learning, so each time you play a game, whether it is on winning teams, hosting nations or best players, you will be asked to answer to everything regarding the matter you chose, not to just a few randomly picked questions.

Spanish, french and german languages coming soon.

Recent changes:
Version 1.4 - German, French languages added.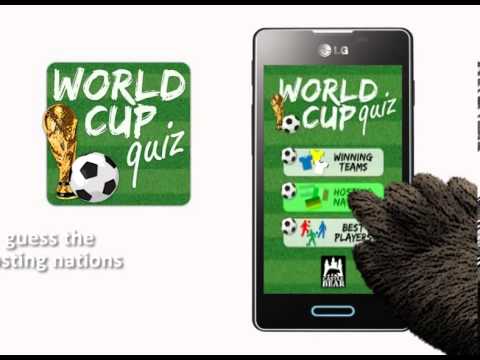 No comments in the Android market yet