!Forget - Location Reminder
!Forget, (read it Don'tForget) is a simple location reminder available for Android smartphones and it uses 3G network, Location Services and/or WiFi if available, to remind you at a certain place something important to do.
Why use !Forget ?
- You can set up reminders really fast
- Simple and clean design
- You don't need to login or sign up
- Supports satelite view map and classic map
- Supports U.S. Customary System (distance in feet) and Metric System (distance in meters)
- This app is not interested to collect data from your phone
- This app doesn't contains any ads or commercial content
- This app is FREE

How you can use !Forget?
- There are 2 kinds of reminders: "home reminder" and "random reminder". Once you set up your home place it will be saved to your app's memory and setting up home reminders in the future will be only a 10 seconds job. The "random reminder" is the tool that helps you to set up tasks at any position on the world map and it is also a fast and easy solution.

What is !Forget as a concept ?
- !Forget is freshly launched Android app and it can be considered as a "teaser" version to what it will be in the proximate future.
- As a concept, !Forget needs as many ratings, suggestions and reviews to help the developers to make it better and better everytime.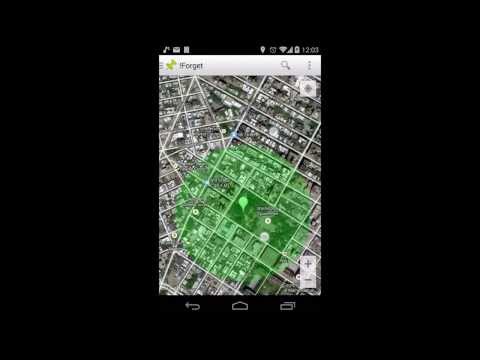 No comments in the Android market yet