Fraction Calculator Plus Free
I'm Fraction Calculator Plus and I'm the best and easiest way to deal with everyday fraction problems. Whether you're checking homework, preparing recipes, or working on craft or even construction projects, I can help:

- Wish you could find the time to check your kids' math homework? Now checking fraction math takes just seconds.
- Need to adjust recipe quantities for a larger guest list? Let me adjust your cup and teaspoon quantities.
- Working on a craft or home project in inches? Stop double-or-triple calculating on paper - let me do it once, accurately.

I'm attractive and effective and I make great use of either a phone or tablet display:

- I show your calculations in crisp, clear, elegant type that you can read at-a-glance from a distance.
- My innovative triple keypad display lets you type fast! (entering three and three quarters takes just 3 taps!).
- Every fraction result gets automatically reduced to its simplest form to make your job easy.
- Every result is also shown in decimal to make conversion a breeze.
- It couldn't be easier to add, subtract, multiply, and divide fractions.

Let Fraction Calculator Plus turn your phone or tablet into an everyday helping hand.

This is an ad supported version - our ad-free version is also available.

Fraction Calculator Plus (C) 2013 Digitalchemy, LLC

Recent changes:
NEW! Keys vibrate realistically when touched - use the handy menu to turn vibration on or off.
Allows installing on external storage (SD card) again.
Fixes some minor issues reported by users.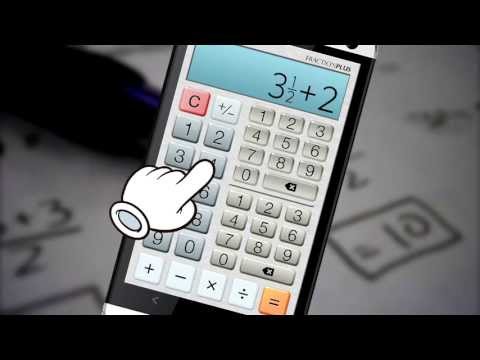 Write the first review for this app!