Free Flashy Kaleidoscope LWP
This Live Wallpaper renders an animated kaleidoscope effect.

Psychedelic flash guaranteed!

Features:
- Choose from over twenty different background images or choose an image from your personal media library!
- Choose from different patterns of symmetry.
- The length of the kaleidoscope is adjustable.
- Light absorption by the mirrors is adjustable.
- Rotation speed of the kaleidoscope and the rate of background variation is adjustable.
- Interact with the kaleidoscope by touch!
- Reacts to rotations of your Android.
And more!

TO USE: home->menu->wallpapers->live wallpapers

This is the free version that's why only a subset of the customization options is activated.

If you have any problems, please feel encouraged to write an email. Only giving a bad rating does not help the cause.

By downloading this application, you agree to the End User License Agreement:
http://www.live-wallpaper.org/?page_id=125

Permission remark: The full internet access permission is needed for Admob ads in the free versions and the Google licensing service in the full versions. We guarantee that it is not used for any other purpose!

Recent changes:
1.7.7
Bugfixing.

1.7.6
Adds a new feature -> The kaleidoscope reacts to rotations of your Android. Check out the new setting options "Parallax Shift Strength" and "Background Shift Strength"!

Improves multitouch handling.
Some minor bugfixes and improvements.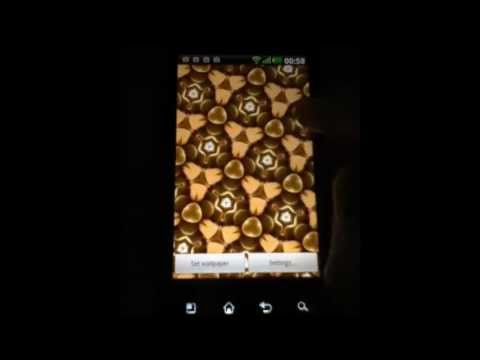 Write the first review for this app!