Free Spanish Movies Online
Are you tired of using apps to watch movies which use low quality servers and slow? Want to watch a movie without having to warm up faster head display issues?
This may be the application for you since we use the platform of online video playback faster and more reliable Internet, YouTube. (For some films are needed reproduce BSPlayer)
We have a database with all movies available on this platform, it may not be the last, nor the most sold, but we keep our law without using unreliable servers and legal problems often result.
We organize our movies in various categories, and each film is accompanied by information as the cover and synopsis or summary.

You need this application (BSPlayer) to watch some movies:

Internet connection required either WIFI or 3G, but WiFi is recommended, it is advisable to have installed the YouTube app, but the web browser will open with the link of the movie.

If you have any errors in the application or any movie with failure in the description or the link you can report it here:
https://docs.google.com/forms/d/1ZJvRWlaGyuGqrNgu-bVPpsxgkpDbewLlTfLf2bU3mco/formResponse

WARNING!
In this application are not stored movies, only links to the content directly to Youtube application, any copyright infringement can report directly to YouTube to remove the film from your server.

Recent changes:
Actualización 1.8.5.4: Cambios en la interfáz y adaptado a tablets

Actualización 1.8.3: Ahora la base de datos de películas está online, con el fín de tener la información más actualizada. Este implementación puede que contenta algún error, se ha probado en varios terminales y funciona correctamente, pero si se detectan errores se irán corrigiendo, así que actualizar siempre la APP a la última versión.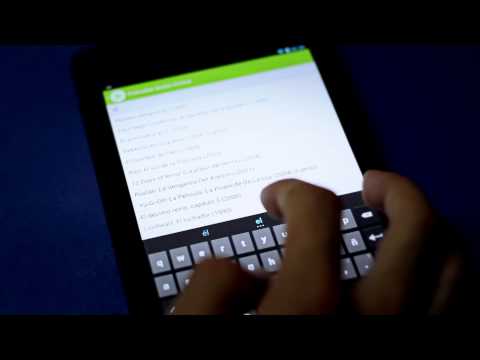 Write the first review for this app!