Free Throw
This game is shooting game forward Basketball Rim.

These rims move between left and right, good shoot a ball adds score of game.

Ranking board of Game Center is waiting your best score.
We are waiting hero of Free Throw!


Special Basketball Rim
SUPER - Fast Shooting
TIME - Increase playtime 10 second
WIDE - Increase rim width for 10 second
SLOW - Decrease rim moving speed for 10 second

Usage
Character Move to Left -> Touch left area under rims
Character Move to Right -> Touch right area under rims

Shoot -> Touch rim target height

COMBO -> Make a ball goal into more two rim.

BOOM -> COMBO fills up BOOM gauge.
if BOOM gauge fill, BOOM Button will be show on screen. it makes Shower of ball!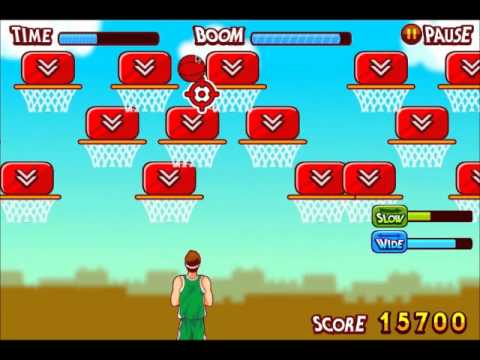 Write the first review for this app!