Frogman2
Swim with the fishies and avoid the sharks! If you can. It's not very easy so you might want to download some other easier game. Like Tic-Tac-Toe.

Don't worry, just like the frogmen in WW2, you'll be armed and ready for combat. But you won't have unlimited spears, and you'll probably get bit anyway. Be careful of the other critters in the sea. They won't bite you, but they might cause you to float into one of the sharks. That's not a very good idea.

The $0.99 paid version allows you to have 5 spears without watching any ads (although you can pickup EXTRA spears by watching ads). The paid version also has a SHARK REPELLENT mode, where you can NEVER DIE (but you can never get the high score either). You can use this option to learn the patterns better (although there are always random elements in the patterns). Our 6-month old granddaughter likes shark repellent mode because she can just tap and tap and watch the fishies, sharks, and listen to all the beeps. Keeps her entertained for HOURS (well, a good 30 minutes).

Who knows, you might make it from a tadpole to become King of the Frogs. Or, maybe if you're really really good, to become The Frog Emperor. But there can only be one of those.

Recent changes:
The FREE spear for watching an Ad interface has been improved. You can now use a SPEAR for FREE without paying $0.99 for the speargun. You will get one spear for each Ad that you watch, but you don't have to watch any Ads if you don't want to (but fair's fair...you won't get the spear either). If you have purchased the speargun, you will start off with 5 spears and you don't have to watch any ads...BUT you can get an extra spear for each Ad that you watch. Fixed purchase button.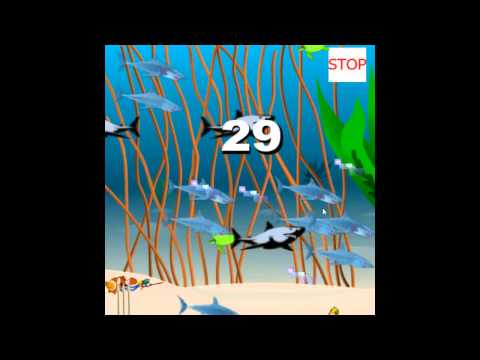 Write the first review for this app!