Funny Blocks
Avoid filling the board by forming blocks fruits of the same type in this addictive game!
When various fruits of the same type together form an indivisible block!.
You'll have to move these blocks can be contained within the free holes!
Try to get the best score forming block with all the fruits of the same type on the board in consecutive turns!

HOW TO PLAY:

- The goal of the game is to group all fruits with the same type.

- You can move a token or a group of tokens side to side dragging them provided there is an empty path.

- When two tokens of the same type join together, these were merged to form a single and undivisible block.

- If a token has a black border indicates that the token can not move.

- When a token is merged with another motionless token the resulting block won't move.

- There are special tokens. This ones can be grouped with any type of token.

- For each special token grouped will give an additional score bonus.

-The score increases according to the number of tokens that have the group.
and the number of special tokens that has the group.

Recent changes:
- Performance optimizations.
-Improvements in gameplay.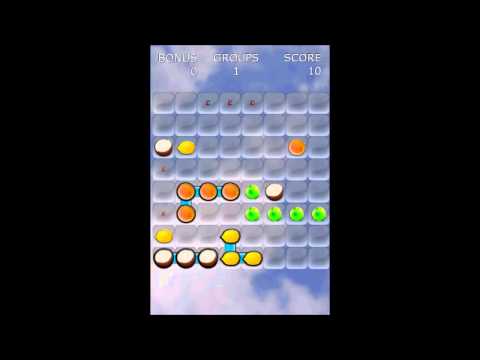 Write the first review for this app!
No comments in the Android market yet