Fynch - A Twitter Extension
Fynch enhances your Twitter experience by automatically analyzing your timeline for interesting patterns of activity. It is intended to be a tool that decomposes your timeline into smaller sets of tweets that are easier to consume. Fynch is great for identifying extremely high rates of activity, trending topic mentions, and the tweets of less active users in your following list.


Keep up with all your friends, and even favorite celebrities, with Fynch's unique data mining technology that compiles your timeline into three kinds of "Fynch's", for easy, organized access.


Interested in what one of your Twitter friends has to say? Tap the user's "Fynch", to unveil the group of tweets they have written. Want to go even further? Tap a Tweet that interests you and you will be immediately directed to your Twitter app for the favorite, re-tweet, and reply options.


FEATURES:


- Automatically analyzes your timeline for interesting patterns of activity.
- Carbon fiber holo theme.
- Google Now style cards.
- Expandable inbox style notifications (Jelly Bean+).
- Uses notification priorities (Jelly Bean+).


SETTINGS:


-Notifications ON/OFF
-High Priority Notification
-Configurable Tone
-Time Analysis Sample Rate
-Sensitivity


"Stay in-the-know with Fynch!"


REQUIREMENTS:


- A Twitter account.
- The official Twitter app or Falcon Pro if you want to reply to, retweet, or favorite a tweet.

Recent changes:
- Fixed Twitter API issues that prevented Fynch from performing timeline analysis
- Using global and local trends for trending topic analysis.
- Memory usage improvements.
- Battery usage improvements.
- DashClock extension improvements.
- Falcon Pro support (requires version 1.8.1a of Falcon Pro).
- Lowered the price of removing ads to $2.99.
- More adaptive machine learning.
- Bug fixes related to crashes, trending topic pattern matching, and profile image display issues.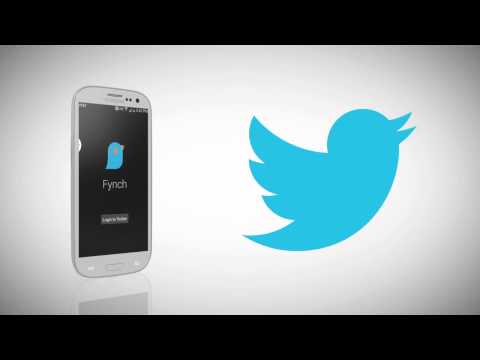 Write the first review for this app!