Galaxy S4 Floating Balloons
Galaxy S4 Floating Balloons Wallpaper features summer vista theme with floating balloons!
Inspired by the summer itself where flying balloons gives that special atmosphere!

Also support Tablet Landscape mode.

To use: Home -> Menu -> Wallpapers -> Live Wallpapers

--------------------------------------------------------------

*Real dynamic wind simulation!
*Based on OpenGL for a smoother run
*Quality content
*NO brutal ADS! ( only official google add within settings )
*Support!
.
Our live wallpapers have been tested on devices like Samsung Galaxy S3, HTC Desire S, Sony Xperia S and Nexus 7. Feel free to contact us if your device is not supported!

Disclaimer and Trademarks
Galaxy S4 is a trademark of Samsung. This app is not affiliated with or endorsed by Samsung.

Recent changes:
version 1.2.1
*appbarin SDK update
*Fixed minor bugs
*New info added!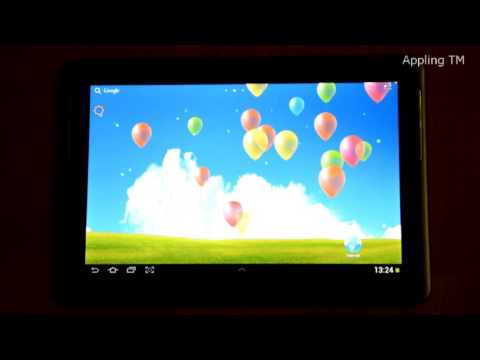 Write the first review for this app!