Ganpati Game
Celebrate this Ganeshotsav, by downloading Ganpati game and offer your worship to lord Ganpati.

Ganpati Mini Games is collection of 4 Ganpati games.

Ganpati Modak Munch - Feed Ganesha with the modak.

Ganpati Run - Endless running game where Ganesha is riding on his vehicle - mouse.

Modak Catcher - Catch all the modakas that are falling on the ground. Don't miss a single modak.

Ganpati Jigsaw Puzzle - 3x3, 4x4, 5x5, 6x6 jigsaw puzzles of Lord Ganpati.

And that's not all, Ganpati Atharvshirsh runs continuously in the background making this ganpati game nothing but another for of worship. The app also contains audio & text of Ganesh aarti and atharvshirsh.

Like our facebook page to stay tuned.
http://facebook.com/ganpatiminigames/

Keywords - Ganesh Ganpati Bappa Temple Ghanta Modak Mushak Ganeshotsav Ganpati Games.

Recent changes:
Completely revamped the game.
Added 4 awesome mini games. And atharvshirsh, aarti text and audio.
This game is a true delight now for all Ganpati Bhaktajan.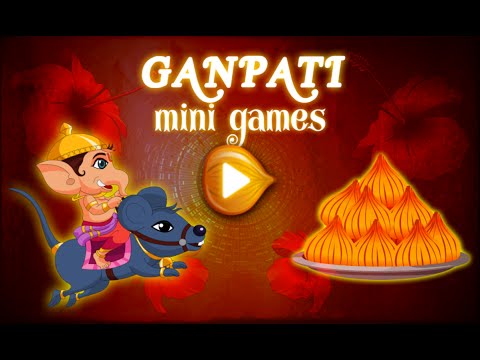 Write the first review for this app!