Garden defender:Rage of tomato
Again, this is a story about heroes and monsters...
Once upon a time, there was a garden village, lots of veggie friends lived peacefully in there, meanwhile on the other side of the world, the monsters have been eating way too much junk food, and now they're hungry for something healthy — veggies! Now help valiant veggies into battle from the monsters invading.

What's new:
1. Completely free for all levels!!!
2. Brand new 3 scenes, 48 levels, full of the Christmas flavor, enjoy the show!
3. New monsters to fight against.
4. More bonus level to try your luck.
5. Everyday rewards to our loyal users.

Features:
POWERFUL PERISHABLES
Armed only with a touch-powered catapult, you are the last line of leafy defense as a herd of herbaceous-hunting monsters storm the veggies' homeland.

VARIED VEGGIES
Load different types of gallant greenery into your catapult and pound your enemies with powerful produce before it's too late and they plow through your garden's barricades.

FOUR EDIBLE ENVIRONMENTS
The fight between the organic heroes and mutated monsters spans four different worlds as you attempt to defend your armored allotment. The Green Plains, Plague Jungle, Chili Mountain and the Yellow Stone Ridge are all under assault.

FOOD FIGHT FUN
Grow Away is a fun and addictive game for all the family, with outstanding comic book graphics, cute characters and thrilling touchscreen-controlled, catapult-pounding gameplay.

Recent changes:
Completely free for all levels!!!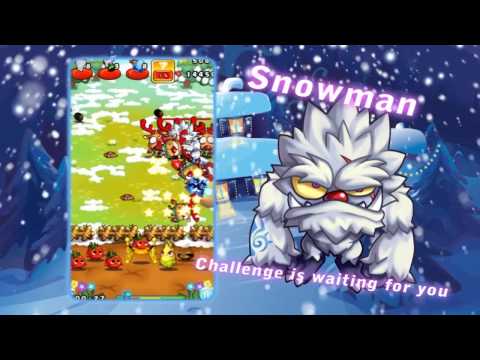 Write the first review for this app!