Gavleborgs Lan Map-Gävle...
TS Go! Gavleborgs Lan (Gävle) is a FULL and OFFLINE Tourist map of Gavleborgs Lan, Sweden. Some cities included in this version: Gävle, Sandviken, Hudiksvall, Bollnäs, Söderhamn, Abborrsjöknoppen, Åbo... And many more!

Everything you need in a trip in your phone. Beaches, theme parks, stunning landscapes, museums, hotels, restaurants... And if you have an emergency on your trip: nearby hospitals and other essential points of interest.

TRY TS Go! FOR FREE!
The free full version "TS Go! Catalonia" is available for you to try this app before buying it. DOWNLOAD TS Go! Catalonia FREE.

In your phone you will see a map showing your current position, and all the interesting places around you. You won't need anything more! And remember, everything in this app is OFFLINE, so you don't need to care about the annoying roaming cost.

Characteristics of the TS Go! maps:

• GPS positioning. It shows your position, and the real distance to the point you want to visit.
• Connectivity with Google Maps and Navigation.
• Map of cities and entire regions completely OFFLINE.
• Hundreds of points of interest in each city:
- Museums
- Hotels, Bed and Breakfast, camping and caravans
- Parks and monuments.
- Natural Viewpoints and amazing landscapes
- Theme parks and zoos
- Restaurants of all kinds
- Pubs
- Beaches
- Coffeehouses
- Stores of all kinds
- Supermarkets
- Nearby hospitals
- Banks and ATMs
• Information on public transport of the most important cities.
• Share points of interest via Facebook and / or email.

Some cities included in this version:
Åbron Åbrotorpen Åby Åbyggeby Åbyn Acktjära Afholm Afva Agö Hamn Åkerby Akmarsbruk Åkne Åkra Åkrarna Åkre Ala Ålbo Alborga Alderhulten Ale Alfsta Älfsund Alfta Älgered Älgnäs Allmänninge Alsjö Älvho Älvkarhed Älvkarlhed Älvsta Älvsund Ämnebo Åmot Åmots Kapell Anderbo Andersfors Änga Ängebo Ängeltofta Ängesberg Ånget Ängra Ångsäter Ängsnäs Annefors Annsjötorp Ansgarii Antonsberg Arbrå Arklo Arnö Arnön Årskogen Årsunda Ås Åsak Åsbacka Åsbo Åsbyggeby Åsen Åshammar Askesta Åsmundshyttan Ässjö Åttersta Ava Avaholm Avaström Avholm Åvik Axmar Axmar Bruk Axmarby Axmarsbruk Bäck Backa Bäckan Bäckänge Bäckaräng Backarna Backberg Bäckebo Backmo Bäckmora Baggå Baggälfve Baggälve Bagghyttan Baldra Bäling Bälse Bålsö Bålsön Balsta Bångs Barkhyttan Bärrek Baståsen Bästdal Bastfallet Belsbo Belse Berg Berga Bergby Berge Bergö Fiskehamn Bergöhamn Bergsjö Bergvik Berrek Bjart Bjåsta Björkberg Björke Björktjära Björnröningen Björsarf Björsarv Björsjö Björtomta Bjuråker Blästa Blixbo Boda Bodåker Bodarna Bodarne Bodås Bodåsgruvan Bofara Bogården Bölan Böle Bomhus Bönan Bondarf Bondarv Borg Borka Borkbo Borr Borrsjö Botjärn Bovik Brandänge Brändbo Brännan Brännås Brännmyra Brassberg Brattfors Bredåker Bricka Bro Brunn Brynäs Bursjö Butel Buter Byn Dåbo Daglösa Daglysa Dalen Dalkarlsbo Dalsäng Delsbo Djupa Djupdal Djupe Djuped Djupvik Djursta Dukarsund Dvästa Eckelsbo Ecklingsbo Ed Edänge Ede Edeforsen Edsbyn Edsken Edskevallen Edsköby Edskön Edsla Edsta Edstugu Ellne Elvsta Enånger Enoksnäs Enskogen Eriknäsbo Eskön Fågelmuren Fågelsjö Fågelvik Fagernäs Fagersta Fällene Fallet Fänja Fansen Fänsjö Färila Fäskär Finflo Finnbacken Finnböle Finneby Finnfara Finnflo Finnicka Finnshögst Finnstuga Finsthögst Fintshögst Fiskeby Fiskehamn Fiskhamn Fiskvik Fjäle Fjusnäs Fläcka Flästa Flaten Flor Florhed Florkvarn Florkvarnen Flugbo Fly Föne Fönebo Föränge Förnebo Forneby Fors Forsa Forsån Forsbacka Forsbro Forsby Franshammar Fredriksfors Fredriksskans...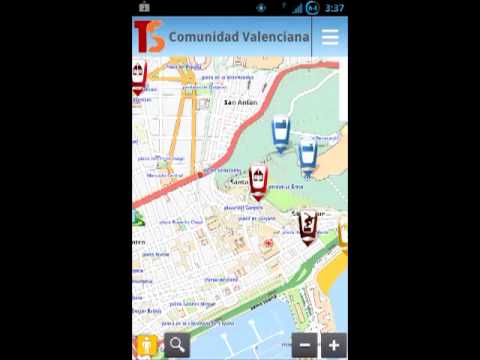 Write the first review for this app!
No comments in the Android market yet