Gem Quest
Do you like fast paced, high score chasing fun!?

Gem Quest combines elements of hidden object, match 3, and fast paced arcade action for a whole new style of gameplay!

TONS OF GREAT FEATURES:

• 25 types of VALUABLE gems to COLLECT
• 5 colorful and exciting worlds to EXPLORE
• Lots of upgradeable powerups!
• Choose from 10 unique Space-Pods with Stat Boosts!
• Play the addicting "Gem Catch" Mini-Game!
• Find Amulets to SPIN and WIN GEMS from the Prize Wheel!
• Complete over 50 Mini-Quests for BONUS Gems and Points, every game!
• More than 20 Challenging Achievements and 6 Leaderboards
• Fun Cinematics and an Awesome 8-Bit Soundtrack.

If you like exciting games, Download Gem Quest today and experience the thrill of an intergalactic hunt for gems!

Keywords: Gems, Hidden Object, Nog's Gem Quest, Gem Hunt, iSpy, Search, Find, Puzzle, Pictures, Where, Nog

Recent changes:
Scroll down to play as a guest if you prefer not to make a GREE account.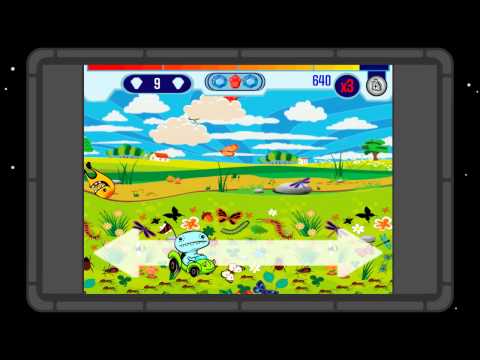 Write the first review for this app!