Genius Greedy Mouse
GENIUS GREEDY MOUSE is a clay based puzzle and maze game featuring a host of fun and challenging levels.

You are a mouse, a very, very hungry mouse, living in a large underground world. Luckily, your world is filled with the delightful cheeses that you so desire. If only you could just reach out and eat to your hearts content.

Unfortunately, the life of a mouse is not quite so simple. The cheese is not easy to obtain and many traps and puzzles will hamper your endeavours. Using all your cunning mouse skills, like all crafty mice can, you must find your way to the cleverly located cheeses. Can you eat all the cheeses 'Greedy Mouse'?

About the game:
GENIUS GREEDY MOUSE contains over 100 puzzle levels as well over 50 maze relaxed levels.

The gameplay style is based on a old 8-bit game named "XOR", but with its own items and thus more variered puzzles (but in a smaller level area than "XOR").

The maze relaxed levels is howover designed with relaxed gameplay in mind with no focus on puzzles or time. Those levels is suited for real causel gameplay and fun.

PLEASE NOTE FROM v3.1:
- All inapp purchase support is all completly removed and cant been checked in the app, due a politic change.

Recent changes:
Various bug fix release.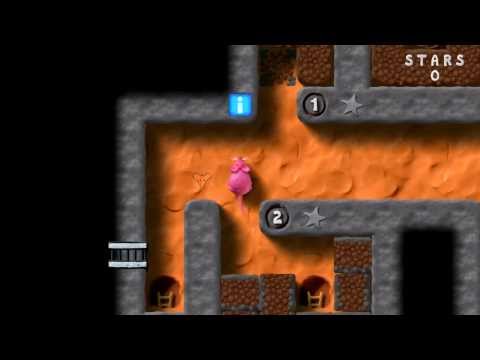 Write the first review for this app!