Ghost Match!
Ghost Match!, A game full of humor with classic gameplay and straightforward, a real challenge to your reflexes and memory.

In Ghost Match! a group of ghosts have stolen a museum and have been hiding in a mansion. Ghosts have swallowed objects and your mission is to recover them. Using a system similar to the classic memory game, you have to touch two ghosts to reveal objects inside. Every time you match two equal objects you recover it ... But wait! It is not as easy as it seems!

As you go up through the levels of the mansion, ghosts hide inside traps, causing that you not only have to match objects, but also avoid the traps that are matched.

For more advanced players we have included an achievement system, where apart from getting the objects, you'll have the additional challenge of finding three hidden stars in each level and reach the crown; completing the level before the last 10 seconds.

Features:
★ Perfect for casual and quick gaming
★ Gameplay simple and straightforward that everyone can enjoy
★ A challenge for the mind
★ HD Graphics
★ Additional challenges, get all the hidden stars and get the crown.
★ Optimized for tablets and phones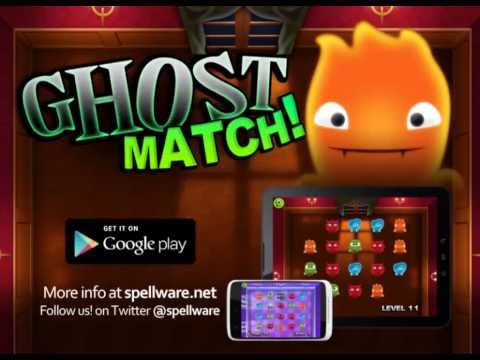 Write the first review for this app!
No comments in the Android market yet