Gizmobox Controller App
IMPORTANT: YOU NEED A GIZMOBOX CONTROLLER TO USE THIS APP.
DON'T HAVE A GIZMOBOX? VISIT http://www.shop.roboticintelligencesoftware.com or http://www.etsy.com/shop/GizmoLabs TO LEARN MORE.


You've got the looks. We've got the brains. Let's get together and make cool projects. Put the "Action" in your action figures by adding motors, LEDs and touch sensor that you can remotely control using your Android Bluetooth device. No electronics or programming experience required because we've done it all for you.

This thing is loaded and comes with:

1. Bluetooth communication module
2. (5) 9 gram Micro Servos
3. (2) 3 volt Brushed DC motors
4. (1) Red LED module
5. (1) White LED Module
6. (1) variable intensity Blue LED module
7. (1) Capacitive Touch Sensor

Get started in four easy steps:
1. Build your Masterpiece using the Gizmobox controller components
2. Download the app from google play Android App
3, Pair your Android Bluetooth device with the Gizmobox
4. Control the motors and LEDs from your Android device and let the interactive action begin

Recent changes:
-Changed Bluetooth connection type from secure to insecure Bluetooth connection.
-Added option for non-secure or secure Bluetooth connection.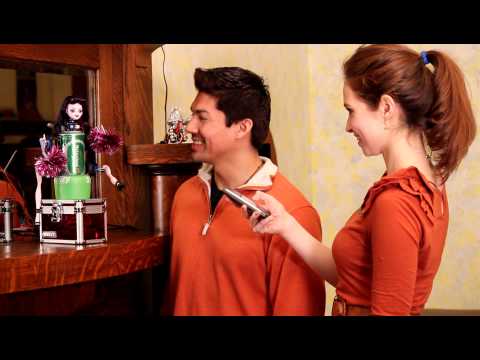 No comments in the Android market yet