GO Locker eNUnit Theme
eNUnit GO Locker Theme (Free)
============================================
Now we have Red Core version! Just check out our other themes!

eNUnit perfectly, smoothly animated, amazing atomic power core on your lockscreen!
Clear animation, large easy readable clock, easy noticeable indicators for unread SMS and missed calls,
informative animated charge indicator, three customizable buttons for your favorite SMS, photo, and call apps!
Install amazing eNUnit GO Locker theme from Google Play right now and enjoy the power of eNUnit core!

1. Smooth animation
2. Hi-Tech style design
3. Outstanding usability

Installation notes:
1. Make sure GO Launcher EX V2.58 or above and GO Locker v1.05 has been installed;
2. Click Menu>Plugins>GO Locker, choose a theme you like and apply it to your phone.
3.Enjoy!

p.s Please Will you click on this nice G+ button at the top of the page :) ? Thank you very much for your support!

Recent changes:
1. Fixed Unlock button bug!
2. Corrected some visual errors

Enjoy!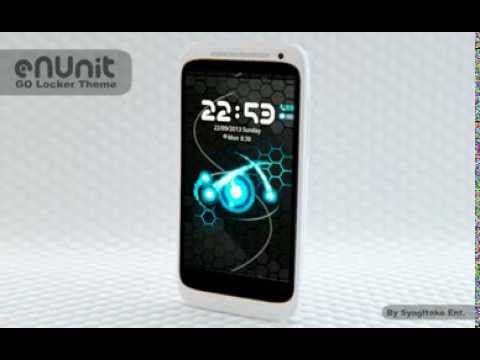 Write the first review for this app!