Goldilocks and Three Bears
The Children's Classic Story of a cute little girl exploring the home of the three bears.

You know the fairytale. Now experience the magic! Created in HD especially for Android phones and tablets.

Goldilocks and the Three Bears interactive book app lets you play inside the story. Beautiful illustrations, exciting animation, and original music make this a picture book app at its best. We guarantee your kids will love it.

Designed for children ages 3 and up, but adults will love it, too.

App Features:
✓ Pick a reading mode: either Read to Me, Read by Myself or Read and Play.
✓ Help is embedded into the story. Characters offer hints about what to do on each page so even very young readers can participate fully.
✓ Tap the characters to trigger additional dialogue.
✓ Play inside the story. Help the bears to cook food, fix the chair, unlock the door,
✓ Your kids will learn the story in ENGLISH

- In 'Read & Play' mode, you touch the text paragraphs to read as many times as you want.
- In 'Read To Me' mode, each page is automatically read and paused.
- In 'Read to Me' mode, the story is read from start to finish without pausing.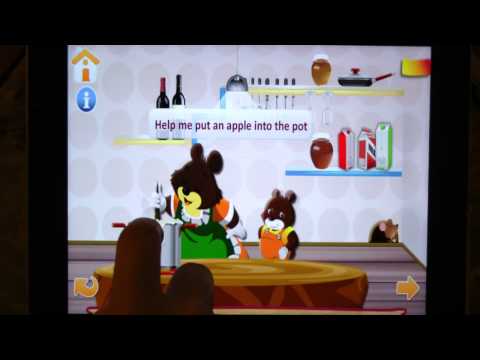 Write the first review for this app!
No comments in the Android market yet