Gorilla Jump FREE
Gorilla Jump is the new insane Android action arcade Game! You are a little gorilla jumping from platform to platform, collecting supercool items, shooting with bananas and avoiding bad enemies.

*****

FREE Version of Gorilla Jump with ads! If you don't want ads please purchase the full version and support us!

*****

Absolutely easy to learn but hard to master! It's pure FUN!

*****

How to play:
You need to tilt your device left or right to jump in that direction. Tap your screen to shoot with bananas that you have collected before. Yes, it's that easy!

*****

Features:
- Amazing graphics
- Smooth Handling
- 3 different kinds of platforms
- Sweet Jungle atmosphere
- 4 different enemies: Snakes, Tigers, Safari Hunters and Natives
- shoot with bananas to kill enemies
- Supercool Items: Trampolines, Coins, Bananas, Super Gorilla and Jetpack Powerups
- Works with Game Center and Openfeint
- Share your highscores with your Facebook friends
...and much more!

*****

Dive into our jungle and help the Gorilla!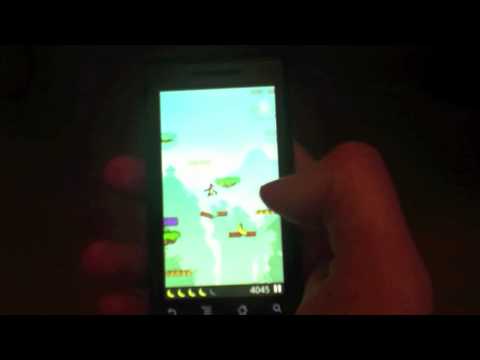 Write the first review for this app!