GOW
Become a GOWER thanks to this new and innovative application to assist you during your training and workouts. This app is compatible with phones which have Bluetooth® v4.0.and Android version 4.3 or higher, and it is also compatible with Samsung phones which have Android version 4.2.

This application is part of the GOW training system. Thanks to this app you will receive the physiological information captured by the intelligent T-shirt via Smart Bluetooth and discover how you can overcome your limits.

You will not be alone during your workout. Your friends, family or personal trainer can follow your evolution online and send you messages during your session to help you along the way and give motivation through GOW, from www.gowtrainer.com or Facebook and Twitter.

The application is divided in 4 main sport disciplines: INDOOR, RUNNING, CYCLING and OUTDOOR. Each discipline is unique and different from one another, managing specific data, environment and activity like:

- Exclusive training plans for Indoor, Running and Cycling.

- Race: You can prepare a plan for a competition to arrive in shape and ready, knowing how you will perform and your physical condition. Available in Cycling, Running and Outdoor.

- Series: Plan your series training, exclusive for running.

- Routes: Download the routes you will walk or run in the mountain and follow the application, exclusive for Outdoor.

- Challenges: Win over your other friends GOWERS and share your results.

The app GOW is synchronized with the training web www.gowtrainer.com, so that once you finalize your training session or competition, you can deeply analyze
the results you obtained and save them in your computer for future reference.

Be a part of the growing GOW community and share your training and competition sessions with other GOWERS, becoming the #1 of all the rankings. Publish your sessions on Facebook and Twitter and join up groups that practice all your favorite sports.

To make the most of all the advantages of GOW, you must have the 4 components:

1. App GOW

2. Smart T-shirt GOW

3. Electronic device that connects to your smart T-shirt GOW

4. Training Website www.gowtrainer.com

If you are a personal trainer you will be able to control the sessions of many people at the same time, regardless of their location.

Discover the newest and most advanced system for improving your training sessions and competitions: GOW Trainer.

Note: Continued use of GPS running in the background can dramatically decrease Battery life

Recent changes:
Improved communication to heart monitor. Compatibility with phones which have Android 4.3 or higher.
Graphic adaptation improved for several screen sizes.

General performance improved.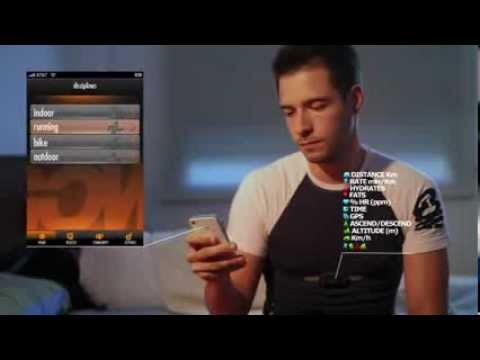 Write the first review for this app!