Gravity Switch Multiplayer
Gravity Switch Multiplayer is a fun and addicting competitive multiplayer match three puzzle game. Gravity Switch Conquest mode uses a player rating system similar to popular online battle arena games for determining ladder rankings and competitive match making.

Four fun and unique game modes include Death Match, Best of Three, Best of Five, and Custom Buy In offer a variety of gameplay options for all types of players.

The basic goal is to match three or more colored Dots in a row. Use your brain and logic clear the board and score points. Play solo to level up your player profile or play versus similarly skilled players in ranked or casual play. As you level up, you earn the ability to revise the rules of the game to fit your play style with Revisions and Perks similar to role playing games. Tune your revisions and perks to give you the edge over your opponents. Earn points and experience to purchase powerful rewards and custom avatars.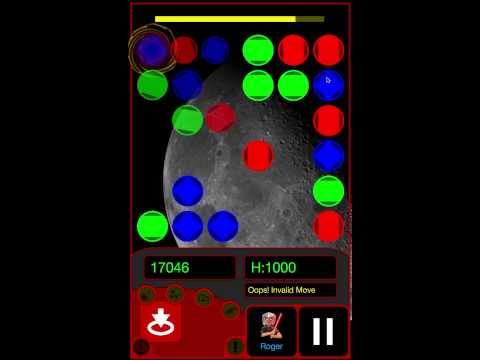 Write the first review for this app!