Did you develop this app? Access more services »
Grids & Tiles UCCW Theme Trial
This is a free trial of -

Minimal UCCW theme full of grids and tiles!

*All grids, tiles and bar are individual uccw widgets with hotspots to launch specific apps.
*Tiles and bars background colors, text colors and hotspots are editable for users.
*Move widgets anywhere to create your own style of screen.

Trail package contains 16 skins as follow -

Grid tiles: Battery, browser, camera, email, gallery, maps, music, next event, phone (with counter), play store, messaging, weather.
Bar tiles: Apps dock, google search, social and time/weather bar.

Please consider to get full set if you like this theme. Full version included a super clock, more tiles and updates!

For more information like tutorial and guide please visit -
http://mycolorscreen.com/AT428HK/
or my blog: http://stylishdroid.blogspot.hk/

Thank you.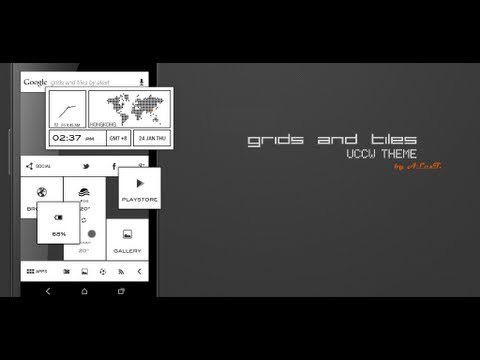 Write the first review for this app!