Guanajuato Map (León...)
TS Go! Guanajuato (León) is a FULL and OFFLINE Tourist map of Guanajuato, Mexico. Some cities included in this version: León, Irapuato, Celaya, Salamanca, Guanajuato, San Francisco del Rincón, Silao... And many more!

Everything you need in a trip in your phone. Beaches, theme parks, stunning landscapes, museums, hotels, restaurants... And if you have an emergency on your trip: nearby hospitals and other essential points of interest.

TRY TS Go! FOR FREE!
The free full version "TS Go! Catalonia" is available for you to try this app before buying it. DOWNLOAD TS Go! Catalonia FREE.

In your phone you will see a map showing your current position, and all the interesting places around you. You won't need anything more! And remember, everything in this app is OFFLINE, so you don't need to care about the annoying roaming cost.

Characteristics of the TS Go! maps:

• GPS positioning. It shows your position, and the real distance to the point you want to visit.
• Connectivity with Google Maps and Navigation.
• Map of cities and entire regions completely OFFLINE.
• Hundreds of points of interest in each city:
- Museums
- Hotels, Bed and Breakfast, camping and caravans
- Parks and monuments.
- Natural Viewpoints and amazing landscapes
- Theme parks and zoos
- Restaurants of all kinds
- Pubs
- Beaches
- Coffeehouses
- Stores of all kinds
- Supermarkets
- Nearby hospitals
- Banks and ATMs
• Information on public transport of the most important cities.
• Share points of interest via Facebook and / or email.

Some cities included in this version:
Valle de Santiago Cortazar Acámbaro Dolores Hidalgo Uriangato Moroleón Juventino Rosas Pénjamo Salvatierra San Felipe Abasolo Apaseo el Alto Villagrán Apaseo el Grande Comonfort Yuriria Romita Jaral del Progreso San José Iturbide Marfil San Juan de la Vega Cuerámaro Manuel Doblado Tarimoro Octopan Valtierrilla Rincón de Tamayo Cerano Tarandacuao Jerécuaro Medina Irámuco Ocampo San Diego de la Unión Duarte La Calera Parácuaro La Aldea Sarabia La Ermita Santiago de Cuenda Huanímaro San Roque San José Temascatío Santa Teresa La Moncada Cerro Gordo Doctor Mora Yerbabuena Victoria Aldama San Cristóbal Maravatío Pueblo Nuevo Coroneo Acebuche Adjuntas Agostadero de Charcas Agua Blanca Agua Colorada Agua Tibia Agua Tibia de Ayala Agua Zarca Agua Zarca del Pinal Aguilar Aguilares Aguilillas Aguirre Agustín Agustín González Ahorcados Ahualulca Ahualulco Alameda Alameda de Alvarez Álamos Álamos de Martínez Alamos Martinez Alberca Alcocer Aldea Alfaro Altamirano Altas de Ibarra Alto de Chamacua Altos de Ibarra Alvaro Obregon Ameche Amoles Amolitos Ana del Conde Ancón Andocutín Andrés Delgado Angostura Antonia Aparicio Apaseo Arachipo Aragón Aramútaro de Luque Arandas Aranjuez Árboles Arca del Conde Arena de Abajo Arena de Arriba Armadillo Arperos Arrastre Arrastres Arreguín Arrona Arroyo Colorado Arroyo de Agua Arroyo de la Luna Arroyo de la Plata Arroyo de Medina Arroyo Hondo Arroyo Seco Atarjea Atarjeas Atotonilco Atotonilquillo Badillo Bajío de Bonilla Balmaceda Banda Bandita Bando Baños de Aguacaliente Barajas Barana Barbosa Barboso Barranca Barranca de Cano Barreto Barretos Barrón Becerro Begoña Belém Belén Bellavista Beltrán Bendita Benítez Benito Juárez Bernales Bernardo Bertania Boca Boca de Cañada Bocas Bolaño Bolaños Boquilla Boquillas Borrego Borregos Botija Bozo Bramadero Bravo Brazo Brazos Bretania Buenavista Buenavista de Ballesteros Buenavista de Cortés Buenavista de Guadalupe Buenavista de Parangueo Buenos Aires C. Militar Sarabia Cabra Cabras Cabrera Cabú Cacalote Cahuilote Cajera Cajones Cal Grande Calabazas Calaver...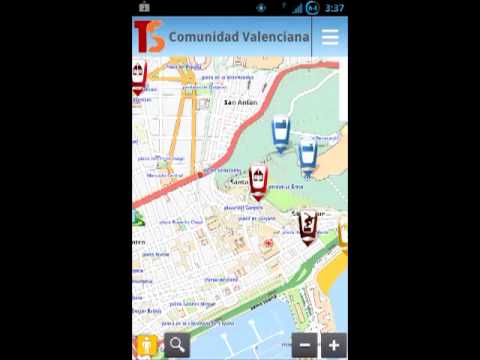 Write the first review for this app!
No comments in the Android market yet