Guangxi Map (Nanning,Yulin...)
TS Go! Guangxi (Nanning) is a FULL and OFFLINE Tourist map of Guangxi, China. Some cities included in this version: Nanning, Liuzhou, Guilin, Beihai, Wuzhou, Yulin, Jinchengjiang... And many more!

Everything you need in a trip in your phone. Beaches, theme parks, stunning landscapes, museums, hotels, restaurants... And if you have an emergency on your trip: nearby hospitals and other essential points of interest.

TRY TS Go! FOR FREE!
The free full version "TS Go! Catalonia" is available for you to try this app before buying it. DOWNLOAD TS Go! Catalonia FREE.


In your phone you will see a map showing your current position, and all the interesting places around you. You won't need anything more! And remember, everything in this app is OFFLINE, so you don't need to care about the annoying roaming cost.

Characteristics of the TS Go! maps:

• GPS positioning. It shows your position, and the real distance to the point you want to visit.
• Connectivity with Google Maps and Navigation.
• Map of cities and entire regions completely OFFLINE.
• Hundreds of points of interest in each city:
- Museums
- Hotels, Bed and Breakfast, camping and caravans
- Parks and monuments.
- Natural Viewpoints and amazing landscapes
- Theme parks and zoos
- Restaurants of all kinds
- Pubs
- Beaches
- Coffeehouses
- Stores of all kinds
- Supermarkets
- Nearby hospitals
- Banks and ATMs
• Information on public transport of the most important cities.
• Share points of interest via Facebook and / or email.

Some cities included in this version:
Qinzhou Bose Guicheng Lianzhou Binzhou Luorong Babu Nandu Pumiao Laibin Jinji Yashan Aidong Aigeng Aiguo Ailing Ailinghsü Aishan Aishantang Aitung An Ping Chen An Ping Hsu Anbushan Ande Anhe Anhexiang Anho Anhuai Ankang Anle Anli Anma Anmahsü Anmin Anmintsun Anmo Annong Annungtsun Anping Antai Ante Antehsü Anyang Anzanling Anzhai Aobei Aoshang Aotou Aoyuzhou Babie Bacheng Bada Badahe Badan Badou Badu Bagong Baguang Bagui Bahe Baibao Baicheng Baicheng Jiedao Baidaidi Baidie Baidu Baidushui Baifan Baiguo Baihe Baihua Baihutou Baiji Baijia Baijiao Baikan Baikang Baikou Bailaping Bailashan Baile Bailian Bailicun Bailong Baima Baimaotian Baimaowu Baimi Baimian Baimianshan Baimu Bainan Bainong Baipeng Baise Baisha Baishan Baishankou Baishawan Baishi Baishigou Baishijiang Baishishui Baishou Baishuijiao Baitang Baitao Baitian Baitu Baiwang Baiwei Baixu Baiyan Baiyanjiang Baiyu Baiyunkou Baizhi Baizhu Baizhugan Baizhujing Baizhupu Baizhushan Baizhutang Baizitian Bajia Bajiang Bajiao Bajie Bala Balan Balian Bama Bamang Bameng Bamian Bamiao Bana Banbei Banbianling Banbu Bancheng Banchong Bandun Bangan Bangli Bangshan Bangun Bangxu Banhua Banjia Banjiang Banjie Banlan Banlanzhai Banli Banling Banmo Banmugang Banping Banpo Banshan Bansheng Bantao Bantuan Banwen Banwu Banxia Banxu Banzhang Baoan Baojiang Baoli Baoningxiang Baoping Baoshang Baotan Baotian Baoxin Baoxu Baozi Bapen Baping Baqiao Basang Batan Batang Batou Bawang Baxianzhou Baxu Bayan Bayang Bayin Baziyan Beian Beifendacun Beigeng Beijiang Beijiao Beiliu Beilong Beimu Beining Beishan Beishi Beisi Beitan Beitang Beitong Beitougou Beitouyuan Beituo Beixiang Beiya Beiyuantian Beizi Bendong Bengshan Bianya Biaolin Biji Bindong Binqiao Binyang Bishu Bitan Bobai Bofeng Bojitang Bolang Bolao Bose Zhen Botang Bozhai Buchang Budai Bue Bule Buli Bunong Buquan Busong Butou Buyang Caigang Caijia Caijue Caishang Caisu Caiwan Caizitang Cangkutian Cangwu Caoduiping Caofang Caojia Caoping Huizuxiang Caoziwan Celing Cencheng Cenfan Cenxi Cewai Chadongxiang Chadongxu Chahsiang Chaihan Chaihsü Chaisha Chakou Chalin Chalongkou Changan Changanchen Changchaihsu Changchong Changcun Changdi Changdong Changdun Changfa Changg...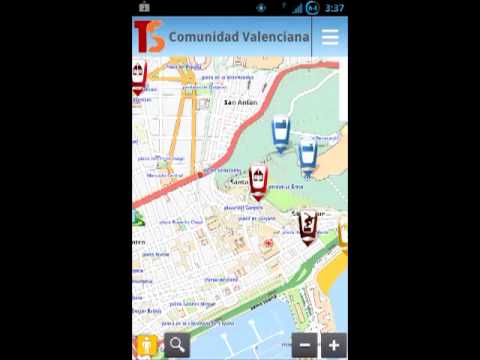 Write the first review for this app!