Gumushane Map (Kizilot...)
TS Go! Gumushane (Gumushane) is a FULL and OFFLINE Tourist map of Gumushane, Turkey. Some cities included in this version: Gumushane, Kizilot, Kurtoglu, Kurtalan, Küçükçit, Kozoglu, Kozan... And many more!

Everything you need in a trip in your phone. Beaches, theme parks, stunning landscapes, museums, hotels, restaurants... And if you have an emergency on your trip: nearby hospitals and other essential points of interest.

TRY TS Go! FOR FREE!
The free full version "TS Go! Catalonia" is available for you to try this app before buying it. DOWNLOAD TS Go! Catalonia FREE.

In your phone you will see a map showing your current position, and all the interesting places around you. You won't need anything more! And remember, everything in this app is OFFLINE, so you don't need to care about the annoying roaming cost.

Characteristics of the TS Go! maps:

• GPS positioning. It shows your position, and the real distance to the point you want to visit.
• Connectivity with Google Maps and Navigation.
• Map of cities and entire regions completely OFFLINE.
• Hundreds of points of interest in each city:
- Museums
- Hotels, Bed and Breakfast, camping and caravans
- Parks and monuments.
- Natural Viewpoints and amazing landscapes
- Theme parks and zoos
- Restaurants of all kinds
- Pubs
- Beaches
- Coffeehouses
- Stores of all kinds
- Supermarkets
- Nearby hospitals
- Banks and ATMs
• Information on public transport of the most important cities.
• Share points of interest via Facebook and / or email.

Some cities included in this version:
Kozagac Koyunbaba Kürtün Kurzat Kusluk Kuzan Limnis Lorikas Mahmatli Mansuran Masuran Masuranli Köycük Kovans Konak Konacik Kömür Köyü Kömür Köklü Kodil Kocayokus Kocapinar Konakli Kopuz Kötüköy Köstüre Köstire Köstere Köse Korzaf Koryana Korvana Melisan Mengüt Övünce Orensar Örenler Örenkale Öreni Örenbel Olukdere Olucak Övündü Oylumdere Pehlivantasi Paynik Pasapinari Pagnik Özkürtün Özen Özbeyli Ozanca Oguz Ogutlu Miyadon Midimansa Midi Mezraa Mescitli Meryemana Mertekli Menükler Miyadum Miyadun Oduncular Obektas Obalar Norsun Nazlicayir Mursal Moksufa Moksafa Pekün Kizilcakoy Ilecik Kabaktepe Kacadal Kadicayin Kadicayiri Kalaycioglu Kale Kalecik Kaletas Kalkanli Kâlür Karaagac Karaca Karacaören Karacaviran Karacayir Karaçukur Karadereizir Kabaköy Kabakilise Istavri Imera Incedere Incesu Incesu Koyu Incirli Ineozu Inkilap Inozu Irha Ishak Isik Isikdere Isikdere Koyu Iskah Iskilas Iskilor Iskuar Karaköy Karamustafa Karaseyh Kenek Keredam Kesis Kesiskoy Kilicci Kilicli Kilicoren Kilictasi Kilicveren Kilincci Kinalitas Kirazlik Kirazmasat Kirgeris Kirikli Kirinti Kizilca Kelkit Kelahpur Kelahbur Karasih Karel Kargakaya Karlankas Karsiyaka Kas Kasha Kaskoy Kavaklidere Kavakpinari Kayabasi Kayadibi Kaynakbasi Kazanpinar Kazantas Kazmakoy Yaylasi Keçikkaya Kizilcadam Perek Tilisbik Viransehir Veyserni Veransehir Uzunkol Unlupinar Ulusiran Uluköy Ulukale Yaglidere Yagmurdere Yede Yaylim Yaylalikoy Yaylali Yayladere Yaydemir Yarbasi Yalinkavak Uguz Ugurtasi Tokçam Tizik Tirekis Tirekes Tiregis Tireges Tilkicik Tilkicek Torbali Törmük Uctas Üçkol Tütenli Türünk Turuna Türnik Torul Törnük Yedibölük Yeni Yukariyuvali Yukariulukoy Yukaritezene Yukaritersun Yukariozluce Yukarikuluca Yukarikulaca Yukarihur Yurt Yurtköy Zigana Zermut Zarabut Zarabot Zankarmadeni Köyü Zankarmadeni Yuvali Yuvacik Yukarigersut Yukaridurucay Yesilova Yesilkoy Yesildere Yesilbuk Yesil Yeniyol Yeniköy Yenice Yesilyurt Yildiz Yukarialicli Yukari Kersut Yukari Karadere Yukari Akcali Yücebelen Yolcati Yolbilen Yitirmez Zimon Pernek Semügüzir Sellidere Selimiye Sefker Savucu Saryana Sariseyh Saricicek Semuk Sen Sifon Sidirge Se...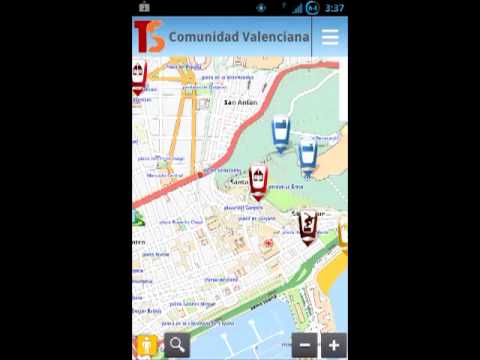 Write the first review for this app!
No comments in the Android market yet