Gurbani Ringtones
By the grace of the glorious Guru we are putting our best humble efforts to develop this application. This application provides a great collection of pure and sacred ringtones from gurbani.

Many famous and inspiring shabads like:-
* aukhi kadi na dekhan devi,
* tum thakur tum pe ardas
* ek onkar satnam
* waheguru simran
* deh shiva bar mohe hai
It feels so good to have this app on your phone.

>>--->Pls do long press on ringtone name to get the option for setting the ringtone
When a holy ringtones plays many times a day,
it keep our heart and mind peaceful,
and always reminds us to do good deeds.

Guru Nanak naam chardi kla tere bhane sarbat the bhala.
(Let the force be with everyone)
Humbly & Cordially,
Weavebytes Team

Recent changes:
- Updated graphics and ringtones
- added ringtones of bhai baljit singh damdami taksal walea
- added more shabads
- improved text & graphics
- added feature to share app with your friends, buddies etc.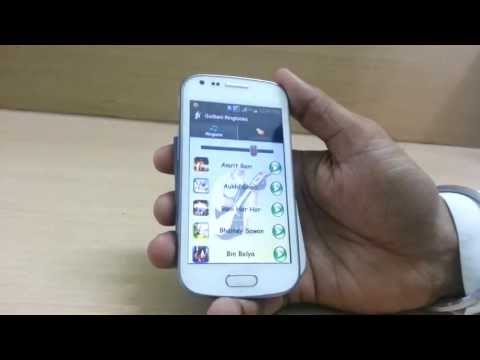 Write the first review for this app!