Hachune Roller
Hachune-san comes to your phone, waving negi. You can roll her freely with your fingertip. That's all.

Hachune Roller is not a game. Not very fun. It is not a practical application either. Don't expect much.

If you are a programmer, the source code is available for download at https://skydrive.live.com/redir.aspx?resid=88858BC052AEA782%21202

* Use of the Hatsune Miku character is granted by CRYPTON FUTURE MEDIA, INC. under Piapro Character License (http://piapro.jp/license/pcl) for non-commercial free-of-charge uses.

Recent changes:
Enabled "Install on SD card".
Zoom and move buttons to enable one finger operations.
Various optimization to reduce the download size.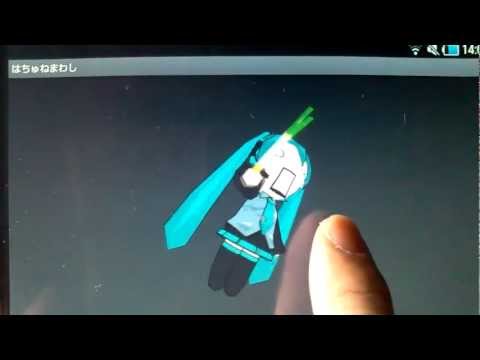 Write the first review for this app!