Hainan Map (Haikou, Lingao...)
TS Go! Hainan (Haikou) is a FULL and OFFLINE Tourist map of Hainan, China. Some cities included in this version: Haikou, Qiongshan, Chengmai, Wanning, Lingao, Ailing, Ailun... And many more!

Everything you need in a trip in your phone. Beaches, theme parks, stunning landscapes, museums, hotels, restaurants... And if you have an emergency on your trip: nearby hospitals and other essential points of interest.

TRY TS Go! FOR FREE!
The free full version "TS Go! Catalonia" is available for you to try this app before buying it. DOWNLOAD TS Go! Catalonia FREE.

In your phone you will see a map showing your current position, and all the interesting places around you. You won't need anything more! And remember, everything in this app is OFFLINE, so you don't need to care about the annoying roaming cost.

Characteristics of the TS Go! maps:

• GPS positioning. It shows your position, and the real distance to the point you want to visit.
• Connectivity with Google Maps and Navigation.
• Map of cities and entire regions completely OFFLINE.
• Hundreds of points of interest in each city:
- Museums
- Hotels, Bed and Breakfast, camping and caravans
- Parks and monuments.
- Natural Viewpoints and amazing landscapes
- Theme parks and zoos
- Restaurants of all kinds
- Pubs
- Beaches
- Coffeehouses
- Stores of all kinds
- Supermarkets
- Nearby hospitals
- Banks and ATMs
• Information on public transport of the most important cities.
• Share points of interest via Facebook and / or email.

Some cities included in this version:
Aixi Nongchang Anchushih Andun Angsai Angshi Angwai Angweng Anjiuli Anliang Anluo Anren Anrenpo Anshan Antian Anyou Anyu Anzhu Aopenling Bach Sia Bacun Bahao Bahou Baicha Baichao Baida Baidun Baigu Baihe Baihua Baihualing Baijiao Baijing Baijing Linchang Bailian Bailongtang Baimajing Baimajing Zhen Baimaling Linchang Baimalingcaifachang Baimao Baimaopo Baimaoyang Bainan Baipao Baiqiu Baisha Baisha Lizu Zizhixian Baisha Lizu Zizhixian Qingnian Nongchang Baisha Nongchang Baishacun Baishadi Baishamen Baishanma Siqu Baishantang Baishapo Baishatang Baishaxue Baishazhen Baishi Baishicun Baishiling Baishiling Nongchang Baishiling Shiliudui Baishiling Shiqidui Baishizong Baishuigang Baishuihu Baishuiling Baishuitang Baitang Baitu Baiwen Baixiang Baixue Baiyan Baiyang Baiyanxu Baiyinpo Baiyutang Baizha Baizhang Baizhun Bajiao Bakli Banan Bangling Bangong Bangqing Bangxi Bangxi Nongchang Bangxi Nongchang Jiudui Bangxi Nongchang Liudui Bangxi Nongchang Shidui Bangxi Wudui Bangxi Zhen Bangxizhengu Banlingcun Banqiao Banqiao Zhen Banwan Banyue Baoan Baobai Baoban Baoban Zhen Baoben Baobian Baocai Baocaishan Baocheng Baochong Baochuan Baocun Baodao Baodian Baoding Baodong Baodui Baofang Baofen Baogang Baogao Baogong Baogu Baogucun Baogui Baoguo Baoguo Nongchang Baoguo Nongchang Liudui Baoguo Nongchang Shisandui Baoji Baojiana Baojiao Baojie Baojin Baojingcun Baokeng Baolang Baoli Baoliang Baolong Baolong Nongchang Baolongdong Baolun Baolun Nongchang Baolun Nongchang Badui Baolun Nongchang Erdui Baolun Nongchang Jiudui Baolun Nongchang Shisidui Baoluo Baoluo Zhen Baoman Baomei Baomeng Baomi Baomin Baomitou Baonan Baonong Baopai Baopang Baoping Baopo Baoqian Baoqing Baoqiu Baoqu Baorui Baosancun Baoshan Baoshe Baoshe Yidui Baoshi Baotang Baoting Baoting Lizu Miaozu Zizhixian Baotingrezuosuoshidui Baotingyu Baotong Baotongcun Baotou Baotu Baotuo Baowai Baowan Baowancun Baowang Baowen Baowo Baowu Baoxi Baoxian Nongchang Baoxian Nongchang Badui Baoxian Nongchang Qidui Baoxian Nongchang Shisandui Baoxin Baoxun Baoya Baoya Laocun Baoyan Baoyi Baoyin Baoying Baoyingying Baoyong Baoyou Baoyou Nongchang Baoyou Zhen Baoyu Baozha Baozhai Baozhen Baozhi Baqiao Baqiaotou Base Bas...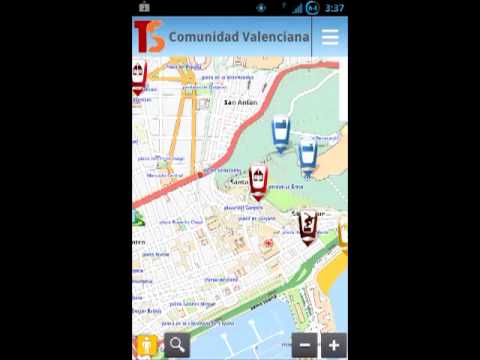 Write the first review for this app!
No comments in the Android market yet