Hanafuda KOI KOI Free
This is the free version of Hanafuda KOI KOI.

Koikoi is a japanese traditional card game.
which is one of ways to play Hanafuda(Japanese playing cards) with two players.
The goal of the game is to make the combination of severalcards earlier than your opponent.
You can play single play and multiplay(Wi-fi, Bluetooth or Internet) with your friend.


Online Multiplay, Leaderboad, and Achievement need Google+ Sign In


Pleased send us your error case with the information as follows
Device Name,
App version
Detailed info (eg. Error messages. when you encounter the errors.) if possible.
it will help us to solve bugs.

The developer of this app is authenticated to the official developer of androider as a safe and secure application. https://androider.jp/developer/3d10a280027a98ce080b7a58542c6880/

Recent changes:
bugfix
 Multiplay(Google Play).
add Yaku List at Pause Menu Daialog and Help Screen.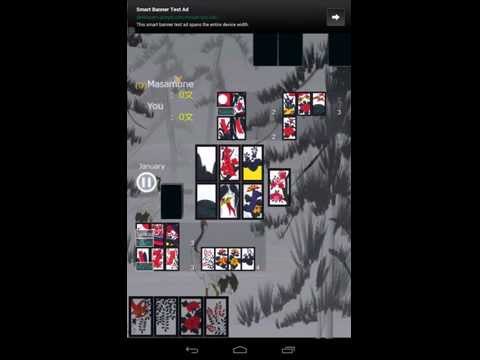 Write the first review for this app!