Hayley Atwell Find Games
The Hayley Atwell Find Games to train your smart brain. There are many different pictures angle of Hayley Atwell Find Games for awesome fans like you. So, it's a very great find different game for everyone that love Hayley Atwell. If you are fans of Hayley Atwell, then this game is just for you.


Biography:
=======
Born in London, England, Hayley Elizabeth Atwell has dual citizenship of the United Kingdom and the United States. An only child, Hayley was named after Hayley Mills. Her parents, Grant and Alison, both motivational speakers, met at a London workshop of Dale Carnegie's self-help bible "How to Win Friends and Influence People". Her mother is English, and her father is American; he was born in Missouri and is partly of Native-American descent (his Native American name is Star Touches Earth). Her parents divorced when she was age 2. Her father returned to America and Hayley remained with her mother in London, but she spent her summers in Missouri with her father. Hayley's mother saw theater as an important communal experience, so she was introduced to theater from a young age. At age 11, she had memorable trip to see Ralph Fiennes playing Hamlet. She would later work with him on The Duchess (2008).

She went to Sion-Manning Roman Catholic Girl's School in West London where she excelled academically. She took her A-levels at the London Oratory School. She took two years out of her education, traveling with her father and working for a casting director. In 2005, she graduated from the Guildhall School of Music and Drama with a degree in Acting. Hayley began her career with parts on a few BBC television productions. Her first big break came in the television miniseries, The Line of Beauty (2006). The following year, she got her first film role in How About You... (2007). She followed this with Woody Allen's Cassandra's Dream (2007). Her breakthrough role came four years later as British agent Peggy Carter in Captain America: The First Avenger (2011).


Features:
=======
- It's 100% Free App
- Very easy UI (User Interface)
- And many more.

Just download and enjoy it with your friends.


DISCLAIMER :
===========
This is Unofficial games, but it's for fans purpose only. All the logos, trademarks and sources are the properties of their respective owners. Any content will be removed if asked by the legal owners. If there is any issue, kindly send us an email with full details.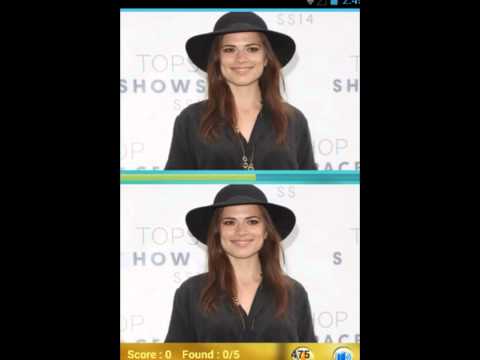 Write the first review for this app!
No comments in the Android market yet