Top HD Wallpapers
HD Wallpapers and Backgrounds specially for Android phones.

Each high resolution image has been perfectly formatted fit to the phone display and comes with a host of user friendly features.

The stunning UI allows you easily tap and swipe your way through the multipal image galleries.

Amazing wallpapers, backgrounds and photos. Ratina HD quality for your Android phone.

Free download to your photo albums.

Share with your friends and on social networks.

The application is available for everyone and it's free.

Features:

- All wallpapers are in HD quality.
- New wallpapers added daily.
- Popular wallpapers.
- Random wallpapers.
- Push Notification.
- Add wallpaper to Favorites.
- Single tap to full screen size view.
- The quality and speed of loading.
- Stunning UI.
- Easy navigation.

Recent changes:
== 2.0 ==

- Push Notification Added.
- Menu Button Added.
- Random Wallpapers.
- Load More button issue fix.
- UI and Layout fixes.
- Other bug fixes.
- Stability and Performance improved.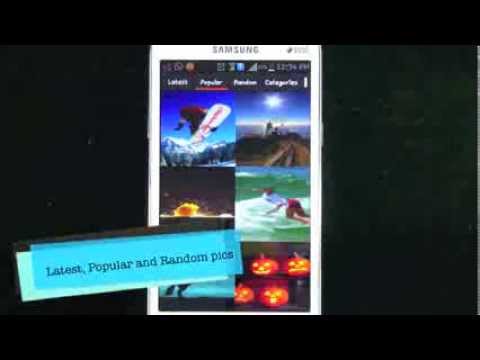 Write the first review for this app!