Headset Screenlock
24 HOURS MONEY BACK GUARANTEE!!!

Headset Screenlock keeps the phone screen locked during a call if headset is used. Headset Screenlock protects your phone from unexpected clicks during a call over headset, for example if phone is in your pocket.
Answer a call by using headset button or make a call by using a headset button - in both cases the phone remains locked.


Features:
-Both wired and bluetooth headsets are supported.
-Locks phone on incoming and on outgoing calls
-Keeps screen locked after a call has been finished
-Locks screen and optionaly hardware buttons
-Light sensor support to lock only if phone is realy in the pocket.


Installing Headset Screenlock.

-Install Application
-Open application
-Enable Device Admin by clicking corresponding button.
Required for access to android lockscreen functionality.
-Choose your settings (lock on wired/bluetooth headset call)
-Close settings using APPLY button, not hardware HOME.
-Reconnect your headset and the program is ready to use.
-Headsetscreen lock does not lock device, if it is plugged on USB,docked or connected to AC Power. Disconnect it before testing.

If you restart a phone the Headset Screenlock starts automatically.

Uninstalling Headset Screenlock.

-Open Application and disable Device Admin.
-Close Application
-Uninstall application using Application Manager.


PS: After applying settings you will see a small icon in the task bar and text "Running". Reconnect you headset before you test!

Recent changes:
v 2.3 Option to lock even on USB connection has been added. Useful if used with External battery.

v 2.2 Locking interval can be set to 0

v 2.1 Bug-fixing for devices on that the program stopped to lock a screen after first few calls.

v 2.0 better support for bluetooth headset detection

v 1.9 'Do not show in the status bar' option has been added.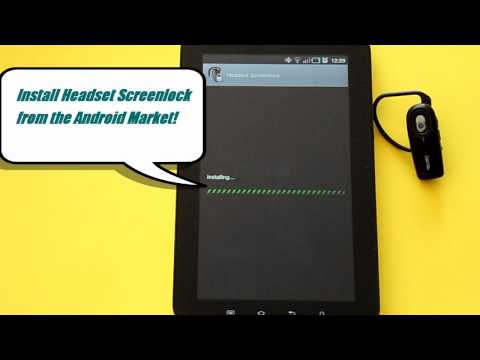 Write the first review for this app!