High Street Stories
High Street Stories: the life and times of Christchurch's High Street precinct

The Canterbury earthquakes in 2010/2011 irrevocably damaged the High Street precinct, with Victorian and Edwardian streetscapes and lively laneways changed forever, and most of the heritage buildings demolished.

Audio stories on this site celebrate the life and times of this area, from early days as a bustling commercial centre through its decline in the 1970s and '80s, and later regeneration into a boutique shopping and dining area.

But it's not just about buildings and commerce – you'll also meet some colourful characters who've inhabited High Street over the years.

There are over 90 stories, histories and anecdotes of life in the precinct from architectural heritage through to sordid stories of the red light district.

Go on, take a peek…

Recent changes:
v1.2.2
- Updated Heritage New Zealand logo and references

v1.2.1
- Fixes popup description in map and AR view clamping by navigation bar
- Fixes orientation sensor getting stuck on some devices

v1.2
- Plays full interview when no teaser is available
- In AR View, added button to turn camera background on/off

v1.1
- Content revision.
- List view sorts in distance by default when used on the High St.
- GPS icon behavior improved.
- GPS location is ignored when used away from the High St.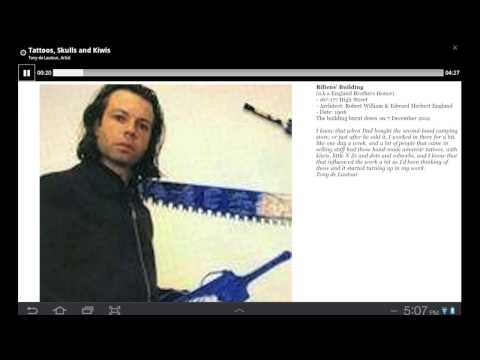 No comments in the Android market yet