House of Terror Live Wallpaper
HOUSE OF TERROR FROM ANDROID WAX


★Visit our mobile website to make your phone shine★


Press here --> http://www.androidwax.com


Fresh out of college Nicole was ready to take on the world, but nothing prepared her for what happened that creepy foggy night in that old abandoned house. She desperately held on to her life, however the nightmares of terror, lightning, horror, and screams still haunt her while she sleeps. Light of your mobile device with the events that occurred that frightening stormy night with House of Terror live wallpaper. House of Terror is produced with a pop culture feel and has many changeable options available including, drips of blood, lightning, rain, and fog. You can produce an even creepier scene with adjustable surrounding light and lighting color. Works great on high end devices, but we have included an extra settings that will make it run smoothly on lower end devices as well.


★Pop culture feel

★Open GL

★Home screen scrolling supported

★HDMI supported (HD Televisions)

★Landscape mode supported

★Many preference options

★Low file size

★Minimum battery usage


Android Wax (Make Your Device Shine)

http://www.androidwax.com


We have the best live wallpapers and the best free live wallpapers on Google Play


If you are looking for something outside the box or if you are into Halloween live wallpapers, Goth, horror, pop culture, and scary scenes you will enjoy this live wallpaper.

Recent changes:
Update 3.0. More realistic blood drops.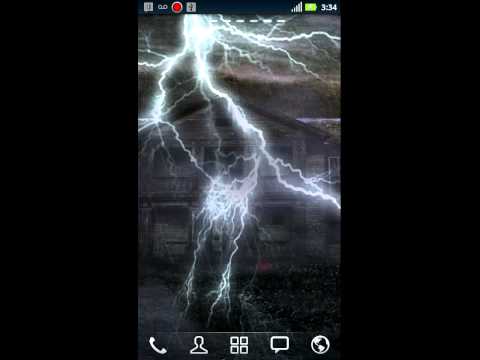 Write the first review for this app!