iBoost - Turbo Your Car!
iBoost makes your car sound like it's turbocharged! Choose from 18 unique turbo sounds and 7 stunning gauges that are guaranteed to make you laugh when you drive your newly turbo'd ride! Raaaaarrr PSHHH! ★ ON SALE NOW! ★

Built in conjunction with HKS, iBoost features sounds recorded from real turbo cars and responds realistically to how you're driving. Make your car sound like a Skyline, Supra, WRX, Evo and much more - even an oldschool Group B rally car! (600hp anyone?)

iBoost knows when you back off the throttle just cruising or when you shift hard while accelerating. Compressor surge, wastegate, blow off - its all there!

Choose from 7 photo-realistic gauges that show your "boost" as you drive and work just like the real thing!

"The app pops up on your screen looking just like a real gauge... and in a vehicle performs almost exactly like an actual boost gauge. It's pretty cool!!" - Fast Lane Daily

We highly recommend playing iBoost through your car's stereo and confusing the hell out of people as you drive past them! (was that… turbo??!)

▀▄▀▄▀▄█▓▒░ iBoost Features: ░▒▓█▀▄▀▄▀▄

● A laugh every time you change gears.
● 18 authentic sound packs recorded from real turbo cars
● 7 Photorealistic gauges that respond realistically to your driving.
● Night mode illuminates the gauges at night!
● Official HKS Upgrade Pack - with HKS SSQV sounds & DB Meter RS gauges!

"It's an incredibly well designed application and a lot of fun to play with. It's a great match for the HKS SQV!"
-HKS Japan

★★★★★ - LS. Performance
"One top class app! Could not stop laughing.. I own and build high performance cars & all my customers love this app"

★★★★★ - bagged_integra
"What impressed me the most was how accurate the sound effects are to my driving. Loud blow off sound when driving aggressive and a slight whistle when letting off the gas after a slow acceleration like how you would commonly hear on a real turbo car."

★★★★★ - TinFed
"Great app! - Combined with my HKS stickers,DRL's and rear spoiler, I'm getting at leat another 20bhp at the wheels!!! Love it."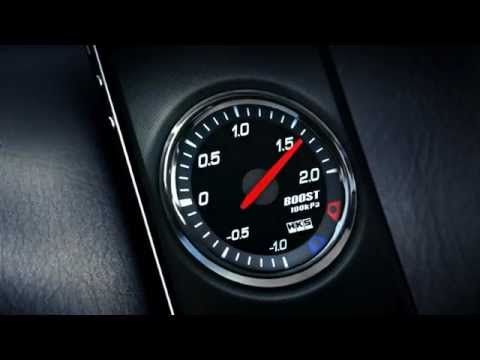 Write the first review for this app!