Icy Tower Retro
*** 40 MILLION PLAYERS CAN'T BE WRONG! ***
The #1 jumping game of all time: Icy Tower!

Help Harold jump up the tower. Perform amazing combos without falling down. Can you make it to the top?

This is an updated version of the original hit game featuring:
* Facebook connect - compete with your friends!
* One extra life!
* Smooth touch controls!
* The classic experience for hours of fun!

Icy Tower Retro is brought to you by Palringo – the community gaming platform. Play the games and connect to Palringo Group Messenger (free to download from Google Play) to enhance your gameplay experience, chat about the games you love and meet new, like-minded people.

Recent changes:
Here's an awesome update for our awesome audience! Keep on jumping!
Palringo friends are now shown in the tower (based on their highscore)
Extra life! You can now keep jumping even after you fall.
Special Palringo Rewards for those of you who connect the game with the fantastic Palringo app!
Daily rewards for everyone!
Arabic localisation for our friends in the Middle East!
Token shop
Palringo achievements
Palringo highscore. Compare with your friends!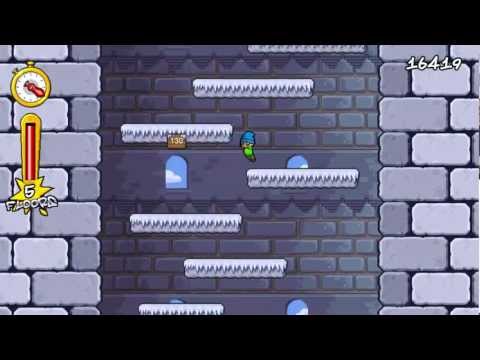 Write the first review for this app!