Identity in Christ Daily Bible
Are you a Christian who wants an uplifting, affirming Bible verse each day to remind you of your identity in Christ Jesus?
Sometimes life just runs away with us, and we can get distracted away from what He has done for us, and just how much He loves us!

* An affirmation of who you really are in Christ!

* A short, easy to read scripture each day, hand-picked from the Bible to bless you.

* Daily verse notification to your phone, tablet and smartwatch.

* Shown alongside your tasks and appointments for the day.

* Attractive Home screen Widgets for devotional.

* Option to have verse read aloud to you.

* Share with friends via email, SMS text and popular social media sites.

* Just as relevant and useful in life today as when they were written!

* Switch between the ESV or a modern-english translation for readability.

* Also links to whole chapter and other translations online at BibleGateway, by kind permission.

Recent changes:
BUG FIX FOR CRASH on 2.3 devices and 4.0.3 HTC devices.

In last release:
* Added Smartwatch features! Verse may be read or read-aloud to you, right from your wrist!
* The status-bar notifications now have a verse summary in their expanded view.
* We have added a read-aloud option, directly from the notifications!
* Improved widget text sizes.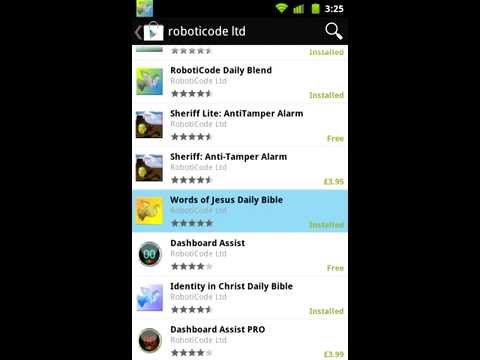 Write the first review for this app!