iDriveThru - Never Stop to Pay
Receive: 10% back in points toward free food every purchase!
$5 OFF 1st purchase
When you pay with iDriveThru at Staten Island Wendy's drive-thru.

iDriveThru is UNRELATED to your E-ZPass account.
Paying with iDriveThru is same as paying with a payment card you designate, using this app, for your purchases at Wendy's.

With iDriveThru, be among the first people on the planet to use your toll tag at Staten Island Wendy's drive-thru restaurants!*

You already use your toll tag to speed through toll plazas at bridges and tunnels.
Unlike those people who are content to just wait in line, you understand the benefits
of not having to stop to pay tolls:
Speed. Convenience. Savings.

Now imagine enjoying those same benefits at your favorite drive-thru restaurants.

Here's how it works. You can use this App to link your existing toll tag to any one of your
credit, debit or prepaid cards.

Once the toll tag and the payment card are linked, you're all set.

The next time you roll up to the ordering station at an iDriveThru enabled restaurant, we'll
read your toll tag and greet you with a personalized message.

Then, if you tell the order taker that you want to pay with iDriveThru, they'll tell you to skip the payment window and drive directly to the pick-up window.

No more fumbling for your wallet! No more searching for loose change!
Your order is already paid for and you'll get to the pick-up window faster.

But don't worry – payments aren't charged to your toll tag account and they don't reduce your
pre-paid toll balance.

Instead, payments are charged directly to the payment card that you linked to your toll tag using this App.

Are there any other benefits?
We've got a few. First, you'll get a receipt e-mailed directly to your smartphone.
It'll probably arrive before you get to the pick-up window.

Second, you'll earn points toward free food on most purchases.
Receiving automatically $5 OFF every time you reach 500 points ($1=10 points except dollar menu items).

iDriveThru is currently available at all Staten Island Wendy's drive-thru locations.

For more information:
Connect with us on Facebook at: www.facebook.com/iDriveThru

*iDriveThru is not affiliated with any toll agency. Subject to cancellation or change at any time.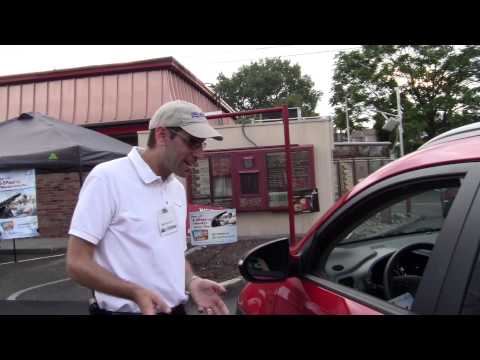 Write the first review for this app!
No comments in the Android market yet