iHorse Racing
Facebook Group : http://www.facebook.com/iHorseRacing

*********************************
FREE Diamond & Credits will be given daily
Free gifts time at GMT 9:00pm (HKT 5:00am, PST 1:00pm)
- Diamond - 3 diamonds (less than 11 diamonds)
- Credits - 100 Credits (less than 100 Credits)
*********************************

This is the most comprehensive horse racing game in the world, you will find all the elements about horse racing in this game.

01. Horse Auction - Pick your best stallion and horse from around the world.

02. Stable Management - Your secretary and trainer will help you to manage & train horses.

03. Horse Training - Various feeds & training program, to build up your horses' condition & attributes.

04. Horse gears - Various gears available to help improving racing performance.

05. Race Entries - Over 60 different Group & Inter Class races to compete.

06. Player-controlled Riding System - Ride and control your own horse in "Jockey's perspective".

07. CPU-Jockey Hiring System - You may also hire world-class CPU-jockey to ride for you.

08. Rating System - Racing results affect horse ratings and you'll enroll your horses according to this.

09. World Jockeys Ranking - Rank the results of players who ride player-controlled horse.

10. World Trainers Ranking - Rank the results of players who hire CPU-Jockey.

11. Facebook Friends Ranking - Rank the results of all your Facebook friends!

Recent changes:
Var 2.07
1) New Horse Data

Ver. 2.06
1) bug fixed

Ver.2.05
1) support android 4.4
2) Performance tuning

Ver 2.03
1) NEW Feature ** Trainer Instruction System **
2) Pacing tuning
3) NEW jockey
4) NEW horse

Ver 1.22
1. NEWS Championships - Horse International Races

The IOS & Android update Ver. 1.15, new game features including: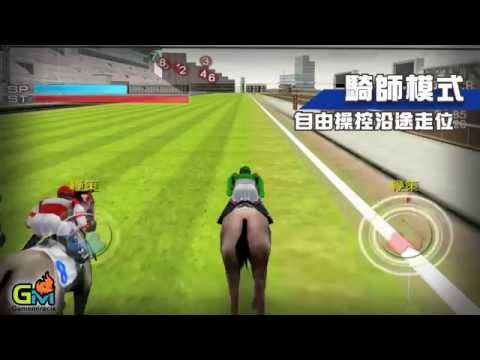 Write the first review for this app!