iHunter Washington
iHunter Washington gives hunters and outdoor enthusiasts a new view into Washington's game management units. By overlaying the GMUs on top of the built in maps, users can see their current location and which GMU they are in. Dive deeper into specific GMUs to see which big game, predator, and game bird seasons are open. Contribute to the map by adding your own waypoints to keep track of hunting spots, past animal harvests, and landowner contact information.

Features:

- Includes season summary for 2014 / 2015 season (works offline)
- View GMUs on top of built in maps (GMUs display offline)
- Select GMUs to view summary of open seasons (works offline)
- View all special hunt areas for Deer, Elk, Mountain Goat, Moose, Sheep, Geese, and Ducks including a listing of all special permits available in each zone (works offline)
- Add waypoints to the map at your current location, known GPS locations or where you tap and hold (works offline)
- Edit the name, description, image and location of your waypoints (works offline)
- Store Landowner contact information in waypoints to keep track of all your hunting contacts in one place (works offline)
- Send your friends or family an email or text message with your current location so they can easily find you (requires internet to send email)
- Use the sunrise / sunset calculator to look up legal hunting light at your location or waypoint location (works offline)
- Share waypoints via email to friends and hunting partners (requires internet to share waypoints)
- Quick dial button for reporting poaching
- Indian Reserve boundary layer (works offline)
- No-hunting zone boundary layer (works offline)

Recent changes:
- Fixed a bug where the app shuts down when zoomed in on some devices, due to out of memory error.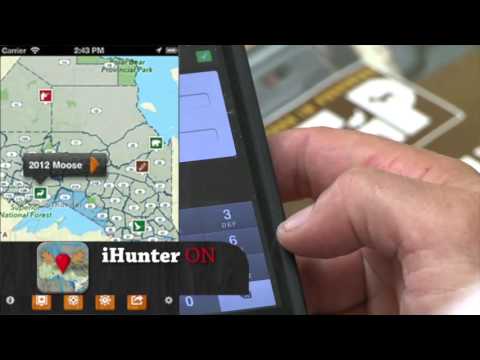 Write the first review for this app!