Ilia Map (Pírgos,Amaliás...)
TS Go! Ilia (Pírgos) is a FULL and OFFLINE Tourist map of Ilia, Greece. Some cities included in this version: Pírgos, Amaliás, Gastoúni, Zakháro, Kréstena, Lekhainá, Andravída... And many more!

Everything you need in a trip in your phone. Beaches, theme parks, stunning landscapes, museums, hotels, restaurants... And if you have an emergency on your trip: nearby hospitals and other essential points of interest.

TRY TS Go! FOR FREE!
The free full version "TS Go! Catalonia" is available for you to try this app before buying it. DOWNLOAD TS Go! Catalonia FREE.

In your phone you will see a map showing your current position, and all the interesting places around you. You won't need anything more! And remember, everything in this app is OFFLINE, so you don't need to care about the annoying roaming cost.

Characteristics of the TS Go! maps:

• GPS positioning. It shows your position, and the real distance to the point you want to visit.
• Connectivity with Google Maps and Navigation.
• Map of cities and entire regions completely OFFLINE.
• Hundreds of points of interest in each city:
- Museums
- Hotels, Bed and Breakfast, camping and caravans
- Parks and monuments.
- Natural Viewpoints and amazing landscapes
- Theme parks and zoos
- Restaurants of all kinds
- Pubs
- Beaches
- Coffeehouses
- Stores of all kinds
- Supermarkets
- Nearby hospitals
- Banks and ATMs
• Information on public transport of the most important cities.
• Share points of interest via Facebook and / or email.

Some cities included in this version:
Várda Vartholomió Traganón Néa Manolás Epitálion Makrísia Plátanos Manolás Kavásilas Khavárion Savália Áyios Nikólaos Varvásaina Mirsíni Arkhaía Olimbía Lálas Kardamás Killíni Neokhórion Pelópion Goúmeron Alfioúsa Karátoulas Kallithéa Vrína Paliokostéïka Palioánthi Panayaíika Panayiotopoulaíika Palaiovarvásaina Palaiópolis Paliokhóri Paloukéïka Paliovarvásaina Palátos Paliópolis Palioláthi Paliókastron Paliókhora Paloukaíika Palaión Khavárion Palaiolánthi Oinóï Nousá Nívitsa Nisíon Nikokhóri Neráïdha Neochórion Neochóri Nemoúta Nédha Neápolis Ólena Oléni Palaiokostaíika Palaiokhórion Palaiokhóra Palaiókastron Neokhóri Palaiá Khávari Oriní Oraía Olymbía Olimbía Arkhaía Ólga Palaiokhóri Psári Platánia Platána Piyí Pirrís Pirí Pigádhion Pigádhi Pevkíon Pévki Pévkai Platía Platiana Ploutokhóri Prostovítsa Pródhromos Príxa Prinófiton Prasidhákion Prasidháki Pórtes Pórtai Polóï Ploutokhórion Péttas Pétta Pazarákion Pazaráki Pávlitza Pavlítsa Parnassós Paralongoí Pappadhoú Papádhou Panouséika Panousaíika Peléki Pelékion Pénesi Petroúlai Petrálona Pétra Pétas Péta Pérsaina Perivólia Perivóli Peristérion Péra Khorió Panórama Manoláda Mahalá Magoúla Loúvron Loutrá Killínis Loutrá Iraías Loutrá Loukás Lótis Lóti Lópesi Lonístaina Makhalás Mákhos Mándra Mándhres Mamtsaoúsi Mamchaúsi Malíkis Malíki Malíka Malakási Mákkistos Mákistos Mákhou Longós Longón Levendokhóri Lestenítika Lestanítika Lépreon Lekhaena Lechainá Lávdha Latzóïon Látas Láta Lastéïka Levendokhórion Levkokhóri Liyiá Livadhákion Livadháki Litharós Liodhóra Linístena Linístaina Linariá Likoúresi Líkaion Levkokhórion Lastaíika Néa Ílis Monastirákion Monastiráki Moirákia Míthi Mirtiá Mirtéa Mirónia Miráka Míloi Miliés Miléai Mostenítsa Moufkítsa Myrtiá Myrtéa Mouzíka Mouzákion Mouzáki Moútriza Moutrá Mousouloúmbei Mouryiá Mouriá Moundrá Mikrokhórion Mikhóïon Mavrokhórion Matésion Mátesi Mataránga Markópoulon...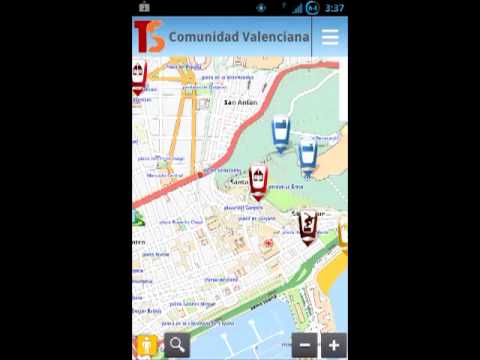 Write the first review for this app!
No comments in the Android market yet